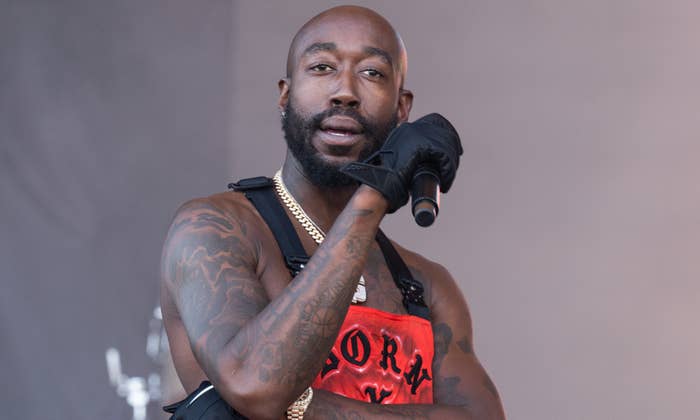 During a recent appearance on Scarface and Willie D's Geto Boys Reloaded podcast, Freddie Gibbs opened up about his "competitive spirit" with Nas, whose King's Disease beat out the former's Alfredo to win Best Rap Album at the 2021 Grammys.
"I'ma keep it real with y'all n***as. I got a real competitive spirit against Nas right now," Gibbs revealed at the 35-minute mark of the podcast. "He's the measuring stick, he's a legend, but that n***a still wanna rap and shit, and I'm still rapping. He still wanna compete, be in categories and shit with a n***a."
Gibbs went on to clarify that he has nothing but respect for the Queens rapper, saying, "Never no disrespect at all to Nas, he's the god. But I'm just saying, he still raps so [I look at him like] he's still in the way."
The Indiana rapper continued, "Nas trying to win a championship; I'm trying to win a championship, right? Shit, we just went head to head for the Grammys shit. I feel like I should've won that shit … Nas won, but I deserve it."
Of course, Gibbs still believes his latest album, the Alchemist-produced Alfredo, should've won the honor.
"I'm glad he won, he a legend, but I think that last year I had the best album, honestly," he admitted. "I'm glad that he won that shit because immediately it made me go right back in the studio. Immediately. And that's what I mean by that good-natured competition."
This isn't the first time Freddie has been a good sport about his loss at this year's Grammys. Back in March, he took the L in stride, saying, "I might've lost today, but I'm undefeated in court!"