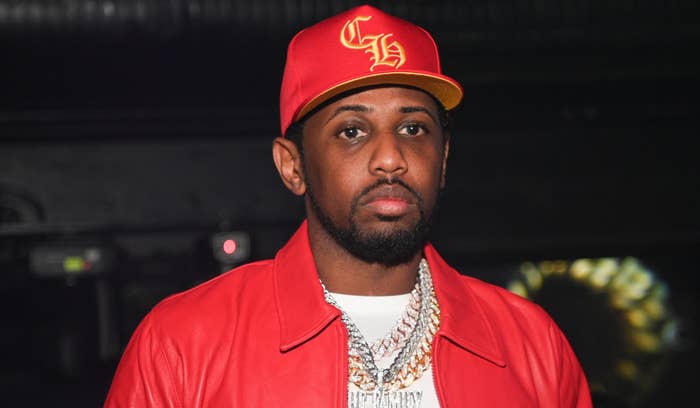 Over the weekend, Fabolous hopped on his Instagram Story to criticize women in hip-hop for having "only one style." However, the Brooklyn rapper maintained that women have more to offer, and he loves hearing "female rappers talking some real shit."
"I love hearing female rappers talking some real shit," Fabolous wrote. "Women are so strong. Have so many stories and perspectives that we need to hear in pure form."
He continued: "No disrespect to any female rappers out there but I think there's only one style of female rap/Hip Hop being promoted, programmed and looked at as successful now."
Fabolous' remarks arrive several months after Saweetie, one of several female hip-hop artists who've blown up in the past few years, credited the rise of female rappers with the pervasive "violence and disrespect in male music."
"I mean, L.A. and other cities, it just goes to show that this is the reason why women is running rap and Hip Hop," Saweetie said on the Bootleg Kev Podcast back in November. "Because there's just so much violence and disrespect in the male music. You gotta think, like, remember, what was it, like '16/'17, remember when like YG, Tyga, Chris [Brown], Big Sean, TeeFlii was out? It was fun, party music."
She added: "It wasn't like, 'I'ma do this to you, and this, and this,' you know? I feel like we gotta raise the vibration with the music and get back to having a good time. [I feel like there's definitely a lack of] empathy and love, for real."
It's worth noting that back in May, Fabolous joined Diddy and City Girls for the raunchy summer anthem, "ACT BAD," which features Fab's line, "Come and ride this dick like a Peloton bike."