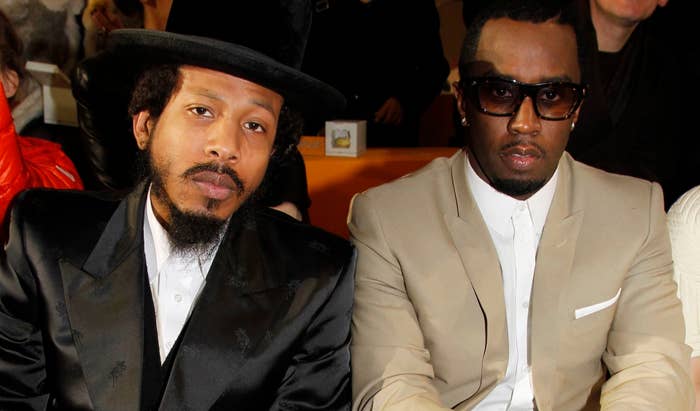 Diddy is celebrating Shyne's burgeoning political career, as the former Bad Boy rapper was recently re-elected as the Leader of the Opposition at the House of Representatives in Belize.
The hip-hop mogul hopped on Instagram this week to congratulate the 44-year-old, who spent several years behind bars (2001 to 2009) for his hand in a nightclub shooting that involved Diddy.
"Words can't explain how proud I am of Shyne," Diddy captioned a photo of the pair together. "It's truly remarkable to see everything he's gone through and to see him turn his life totally around and get on the path to making a positive impact on his country and his people. His re-election is a major victory for him, Hip-Hop globally, and the people of Belize. Next stop, PRIME MINISTER'S OFFICE! We're not going to stop until my brother is the Prime Minister. I believe in you! I love you! I'm proud of you!"
During a 2022 appearance on Drink Champs, Shyne discussed how his relationship with Diddy has evolved since the infamous 1999 shooting incident.
"I don't really blame that on him now as much as I did then," Shyne explained around the 39:00 mark of the below video. "Because I did go through a stage of bitterness. But in retrospect, I blame it more on the lawyers that were advising him than him. Because his lawyers were there to secure a 'not guilty' verdict by any means."
He continued, "When your lawyers are misleading you and misguiding you, I think that's how everything fell apart. And he said that to me. He said, 'I'm sorry, man. I shouldn't have never listened to those lawyers.' I forgave him. It was traumatic. I would forgive him and then you might hear me a few months later going in on him. That was over a decade ago and I was in a different space then."