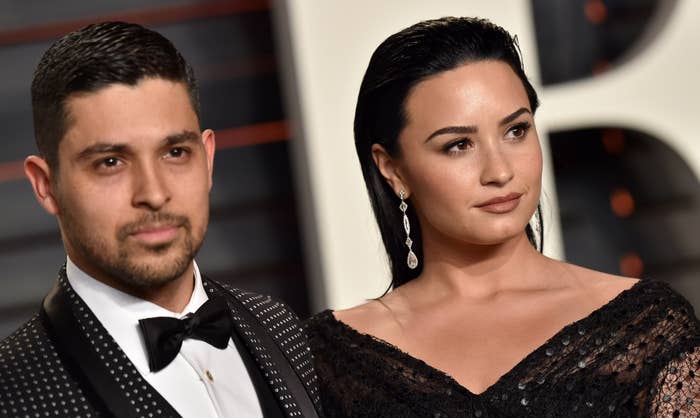 An unreleased song from Demi Lovato's upcoming album has gone viral on TikTok, as the track, allegedly titled "29," sees the singer appear to call out her ex-boyfriend Wilmer Valderrama over their 12-year age difference.
The couple met when Valderrama was 29 and Lovato, who recently announced plans to start using she/her pronouns again, was 17. The pair officially started dating in 2010, before breaking up six years later in 2016.
In a snippet of "29," which is rumored to appear on Demi's forthcoming album Holy Fvck, due out Aug. 19th, Lovato sings the following: 
"Far from innocent/what the fuck's consent?/Numbers told you not to/but that didn't stop you. Finally 29/Funny, just like you were you at the time/Thought it was a teenage dream/just a fantasy/But was it yours or was it mine?"
Back in 2015, Lovato told Complex that Valderrama waited until she was 18 before he pursued a relationship with the singer.
"We shot a PSA together for the 2010 Census forms for Voto Latino," she shared. "We shot them at his house, so we actually met there. Of course, I was like, "Oh my god. You're so attractive." And he was like, 'You are not 18. Get away from me.'"
Lovato continued, "Then we became really good friends, and he was there for me through a number of situations and breakups and whatever. Then as I got older and we grew closer, it was like, 'Hey, maybe we should try this thing out.' We did, and we've basically been together ever since."