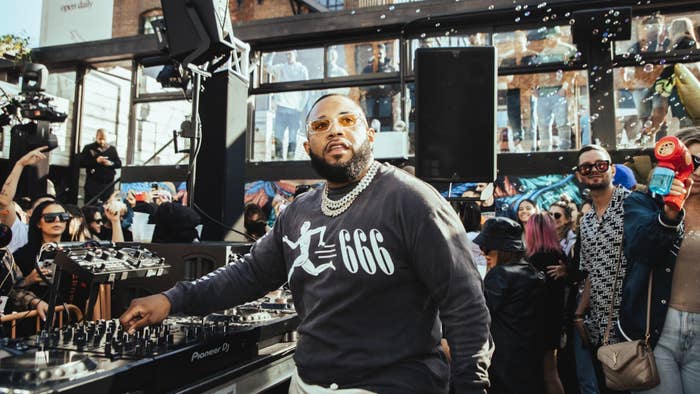 Fresh off producing five songs on Drake's latest album Honestly, Nevermind, Gordo (f.k.a. Carnage) is on a hot streak.
Earlier this week, the Guatemalan-American producer hit No. 1 on the Billboard Hot 100 Producers chart, as all five of Gordo's Honestly, Nevermind productions earned a spot on the latest edition of the Billboard Hot 100: "Sticky" (No. 6), "Massive" (No. 14), "Calling My Name" (No. 20), "Currents" (No. 23), "Ties That Bind" (No. 66).
In light of his career-changing heat check, Gordo took to TikTok on Friday to break down how he made the beat for "Sticky," revealing that fellow producer RY X sent him a track he ended up sampling for the single. From there, Gordo chopped up the sample, removed the processing and added his "special sauce."
It isn't the first time Gordo has touched on producing "Sticky." In a recent interview with British GQ, Gordo opened up about crafting the house-inspired beat on Drizzy's latest full-length offering.
"I started sampling an MP3 record of his and chopping it up," Gordo explained. "I ended up making the 'Sticky' beat on the plane. I texted [Drake], and when he replied at 4pm I was already in the kitchen at his house. I played him the beat and he was like, 'Woah.' At that moment J. Cole walked in because he was at the house playing basketball. They recorded that night."
Gordo added, "Me and Drake are both tired of sad or angry music. We want to make people dance and have a good time."