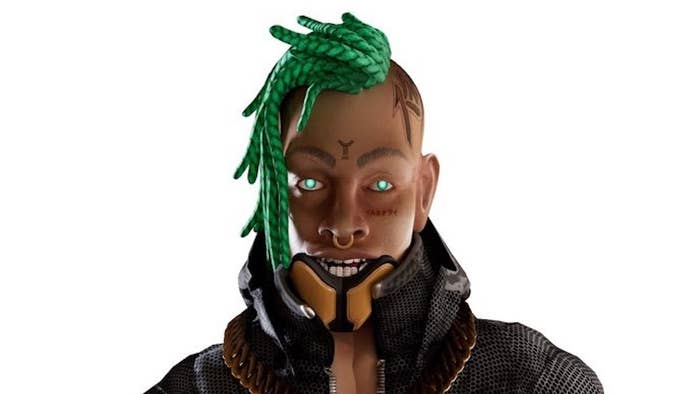 Fresh off signing FN Meka, Capitol Records has cut ties with the virtual rapper following criticism about the A.I. project.
"CMG has severed ties with the FN Meka project, effective immediately," Capitol Music Group said in a statement provided to Complex. "We offer our deepest apologies to the Black community for our insensitivity in signing this project without asking enough questions about equity and the creative process behind it. We thank those who have reached out to us with constructive feedback in the past couple of days—your input was invaluable as we came to the decision to end our association with the project."
Capitol's decision to cut ties with the project comes on the heels of activist group Industry Blackout demanding an apology from Capitol Records and calling FN Meka "a direct insult to the Black community and our culture." 
The open letter continued by saying the A.I. rapper was "an amalgamation of gross stereotypes, appropriative mannerism that derive from Black artists, complete with slurs infused in lyrics."
FN Meka received backlash after clips went viral of the rapper using the N-word in a song. Earlier this month, Meka, which already has over 10 million followers on TikTok, joined forces with gaming influencer Cody "Clix" Conrod and Gunna for "Florida Water," the debut single produced by Turbo.
"Florida Water" has since been removed from streaming services, with FN Meka's Instagram going private.
Speaking with Music Business Worldwide at the time of Meka's signing to Capitol Records, Capitol Music Group's Executive Vice President of Experiential Marketing and Business Development Ryan Ruden said FN Meka meets at the "intersection of music, technology and gaming culture" and "is just a preview of what's to come." Ruden called the project "a first of its kind," and an "evolution of Capitol Records' 80-year history of innovation."