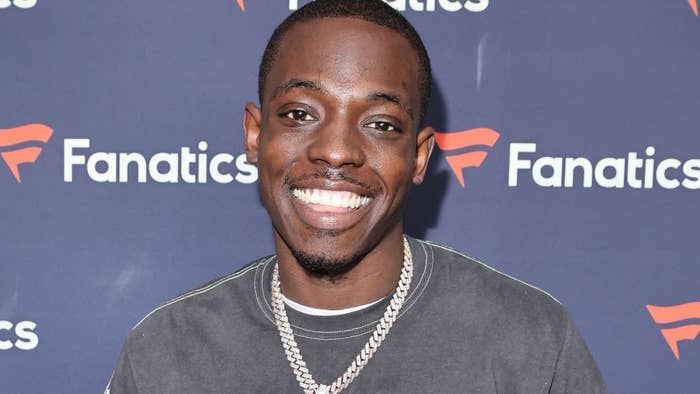 Bobby Shmurda has vowed to be celibate for six months, and is dropping some very honest context clues on Twitter to help fans understand why. 
If you think you've had a bad day, the newly independent musician may have had a much worse one, as Bobby took to Twitter on Sunday to share the news of his step back from sexual relations.
"Had the worst day ever," he wrote alongside a facepalm emoji. "not having sex for 6 months."
While it isn't entirely clear what went down that led to Bobby's announcement, he tweeted six hours later with the assistance of emojis that he is "no longer talking to girls" with tongue piercings, calling it a "new rule."
After a fan asked if a "ring done cut ya piece," Bobby sent a simple but empathic, "😩😫😫😫Ahhhhhhhhhhhhhhhhhhh."
Even with all the jokes flying at Bobby about his unfortunate situation, not everything is a laughing matter. When one fan claimed Bobby "found out he got aids," the MC was quick to hit back and ask fans to keep it tame.
"I don't have aids homie," he said. "God bless the people that do though. I don't think that's a subject to be joking on. they're people really are out here losing their lives."
Bobby is dropping They Don't Know, his first release since departing his deal with Epic Records, on April 29, and responded to fans who asked him to "push it back and market it harder."
"I got major Lables jumping me Blackballing me and shittttt and I'm from the hood young and rich black as shittt and don't give a 😂 about both and they Scare of me and I love that ishhh," he wrote on Instagram last week. "I'm only 27 one year fresh Outta six years they got 400 employees😢😂😂😂 tell them boys stop playing me Homieee and I do no marketing that all my shit natural ahhhhh #FThemPeople I'm gone✌🏿."