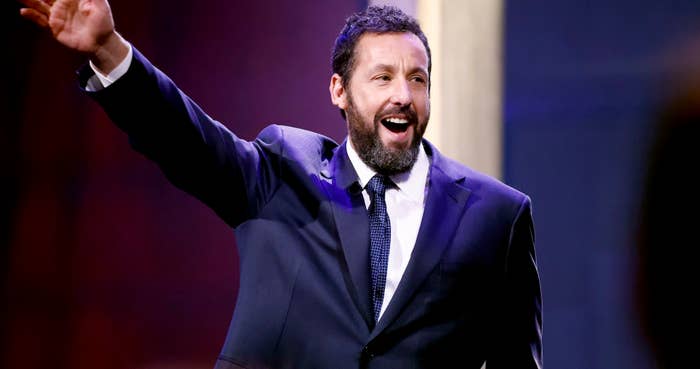 Adam Sandler is giving EarthGang their flowers for paying tribute to his character in the 1998 hit The Waterboy.
The Dreamville duo returned on Friday with "Bobby Boucher," the first offering from their upcoming EP Earthgang vs the Algorithm: RIP Human Art, which is due out July 28.
"Playin' roulette like Bobby Boucher/Wa-wa-water on a Tuesday for all this D'Ussé," says featured artist Benjii on the chorus.
On Monday, Adam Sandler hopped on Twitter to pay respect.
"Yo EARTHGANG! Singing along with you! Love, Bobby B," the 56-year-old quote-tweeted the duo's post containing the music video, which goes far beyond a simple name-drop and cover art in terms of paying homage to The Waterboy.
In the replies, EarthGang wrote, "THANK YOU! Your movies are so inspiring!!!! Pure creativity, Pure Human Art!!"
The visual was directed by Caleb Seales and shot at North Clayton High School in EarthGang's home of Atlanta.
Released in November 1998 on the heels of a pair of Sandler hits (1995's Billy Madison and '96's Happy Gilmore), The Waterboy earned $39.4 million in its opening weekend at the domestic box office, en route to pulling in a total of $190 million worldwide.
Watch the video for the new single "Bobby Boucher" below, and keep an eye out for EarthGang vs the Algorithm: RIP Human Art later this month.