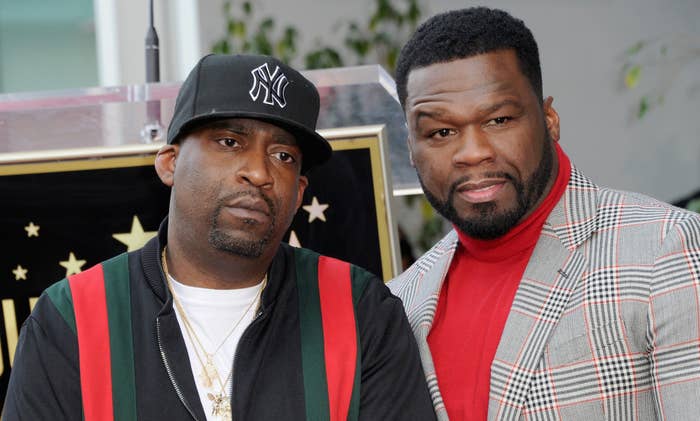 50 Cent has never shied away from waxing poetic about the peak of G-Unit Records, which in the early 2000s steered the careers of prominent rappers such as Lloyd Banks, Young Buck, and Tony Yayo.
During a recent interview with Big Boy, the hip-hop mogul admitted he wished Yayo had blown up like Fif did at the turn of the century. 
"The beauty of how G-Unit worked is, my solo album took off so big that I just brought them with me," 50 said. "So it was clear that it was me creating the opportunity for everybody else in the crew, but we was all together. I wish it would have been Yayo. Because then I could've did all of the business. … If he would've been '50 Cent'-big, then I would have been running the whole thing."
He continued, "Then it would still be two of us. He'd still be '50 Cent' as the artist and out there, and I'd be probably the largest asset to us."
50's comments arrive months after he blamed himself for G-Unit artists' shortcomings. Asked in an interview with Houston's 97.9 The Box last summer if he's been criticized by certain artists for their career failures, he shouldered the blame. 
"Yeah, I get that all the time," Fif explained at the 19:40 mark of the below interview. "What's ill is, when you're in the seat, the driver's seat, a lot of times, no, every time something goes wrong it's your fault. If you ask artists why their career didn't go the way they want, it's the [fault of the] record label. See what I'm saying?
50 continued, "I happened to become the record label; so all of those artists that were around and didn't do exactly what they thought they were supposed to do, it's my fault that it didn't. They give it to me individually now, like it's not the company, it's him."