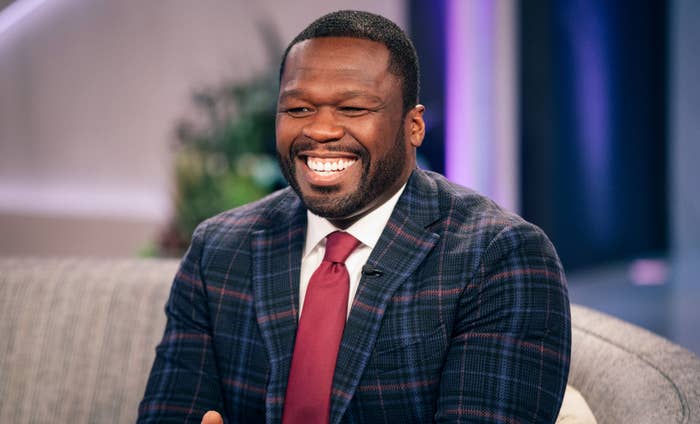 50 Cent isn't happy with the Motion Picture Academy's decision to ban Will Smith from attending the Oscars for the next 10 years as discipline for slapping Chris Rock at last month's ceremony. 
Shortly after the ruling was announced on Friday, the hip-hop mogul jumped on Twitter to blast the Academy for "doing Will dirty."
"Got Damn they doing Will dirty," Fif wrote. "This is too harsh. He can't come back till he 63 years old. And the law suit ain't even hit yet. SMH."
After its 54-person board of governors held a virtual meeting Friday morning to determine what disciplinary actions to take against Smith, the Academy of Motion Picture Arts & Sciences announced that the King Richard star is banned from attending the Oscars for the next 10 years.
"The Board has decided, for a period of 10 years from April 8, 2022, Mr. Smith shall not be permitted to attend any Academy events or programs, in person or virtually, including but not limited to the Academy Awards," said AMPAS president David Rubin and CEO Dawn Hudson. 
The statement continued, "The 94th Oscars were meant to be a celebration of the many individuals in our community who did incredible work this past year; however, those moments were overshadowed by the unacceptable and harmful behavior we saw Mr. Smith exhibit on stage."
Shortly after the Academy's announcement, Smith issued a brief statement of his own, saying, "I accept and respect the Academy's decision." 
The 53-year-old actor will not be stripped of his Best Actor award, and he will remain eligible for future Academy Awards nominations.