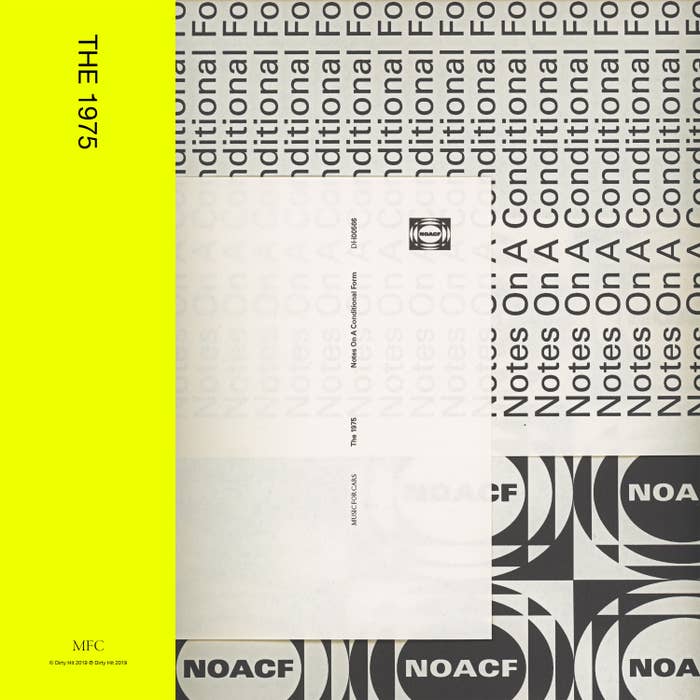 The 1975 is back with their fourth studio album, Notes on a Conditional Form. Following the band's 2018 record, A Brief Inquiry Into Online Relationships, the record is a sprawling effort that sits at just over 80 minutes. Their longest, and perhaps most ambitious release to date, Notes on a Conditional Form sees Matt Healy and co. expanding their sonic palette once again.
Featuring appearances from Phoebe Bridgers, FKA Twigs, No Rome, and Greta Thunberg, the British band's latest sees them experiment with a variety of genres. In the lead-up to its release, frontman Healy teased fans by previewing eight tracks from the record over the course of a year or so. As to be expected from the 1975, it's a confident effort that shows just how willing they are to toy around with their own formula.
Prior to the release of Notes on a Conditional Form, Healy spoke with i-D about the expansive nature of the album. "There was a lot that was said about how [Brief Inquiry] was striving to be bold, adventurous, or whatever it was," he said of their previous album and how the reaction impacted how they went into the new record. "I suppose it is that, because that's what excites us, but it's less about striving to be bold and more about avoiding being bored. Eighteen years into a band and 10 years into a career, we're only doing it because we love it. There would be no point otherwise."
Just before dropping the record, the band shared the video for "Guys." Featuring behind the scenes and tour footage from the group, the video is accompanied by karaoke-style lyrics.
Listen to the album in full and check out the video for "Guys" above.