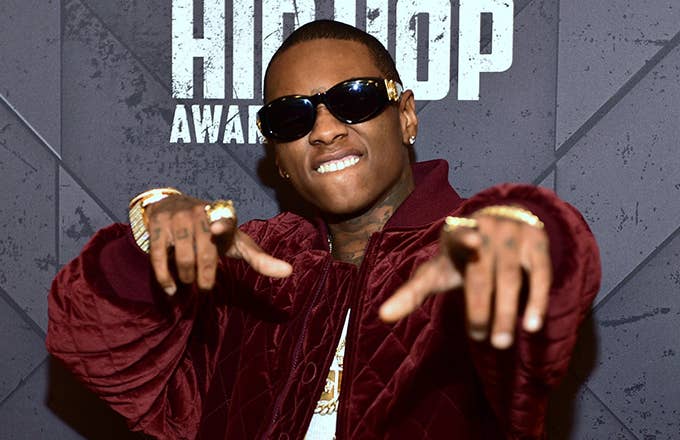 Flash floods throughout California have resulted in a series of mudslides, leaving people stranded in their cars. Among those involved in such incidents is Soulja Boy, who posted on Twitter to confirm that he was involved in a car crash during the floods. "My car got stuck too almost went into the ocean," he tweeted alongside a clip of the mudslides.
He later clarified the situation with his fans, adding that he was "involved in a very bad car accident." He explained that he still hasn't got his car back and that it's still stuck "in the water in the middle of the mudslide/flood." 
He doesn't seem too bothered by the loss of his car, however. "I'm just thankful to be alive, I don't care about the car it's materialistic, you can't take it with you when you're gone," he added on his Instagram.
Recently, Soulja Boy removed his two video game consoles from sale after shrugging off a potential Nintendo lawsuit. Before he stopped selling the consoles, he made a number of since-deleted tweets laughing off the idea of such a lawsuit. "For anyone that thinks Nintendo is going to sue me you're retarded," he said. "Nothing's going to happen everything is legit. My console isn't going anywhere trust me."