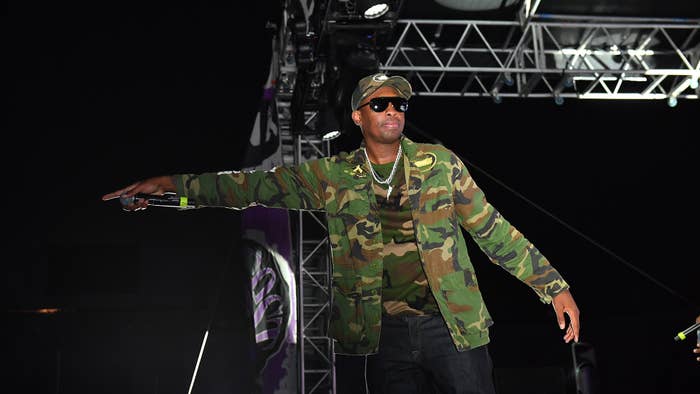 New Orleans rapper Silkk the Shocker landed a Jay-Z verse on his No. 1 album Made Man, but the collaboration almost didn't come together in time.
In the latest episode of N.O.R.E. and DJ EFN's Drink Champs, Silkk recalled how "You Know What We Bout" was submitted to his record label hours before the deadline. He wanted to work with Jay before the arrival of Made Man, but by the time they got around to it Jay had gotten significantly more popular.
"I wanted Jay—nobody really knew Jay at the time … I'm like, 'Yo I need this song,' [but] by the time I got to it Jay was poppin' a little more," explained Silkk. "Rest in peace to DMX, I think it was supposed to be me, DMX, and Jay on a record. … What happened was, my album had to be turned in on a Thursday at 11am, and I think the tour [Jay-Z and DMX's tour at the time] was over Wednesday night."
While DMX didn't make it onto the record for unknown reasons, Jay pulled through just in time. He let Jay know that he needed the contribution by Thursday that week, and Jay said he could do it. "He left the show immediately, went back and knocked it out like 3am, 4am in the morning, and sent it," he explained. "He coulda just been, you know, 'I'm tired, I just rocked a show.' … He came through, I hit Jay I'm like, 'Yo how much I owe you?' Jay like, 'You ain't owe nothing. … Nah we good, it's on the house.'"
Silkk has told the story of Jay delivering his verse just in time in the past, telling PowTV back in 2015. He didn't, however, explain how he wasn't charged for the verse.
Listen to the full episode of Drink Champs above.