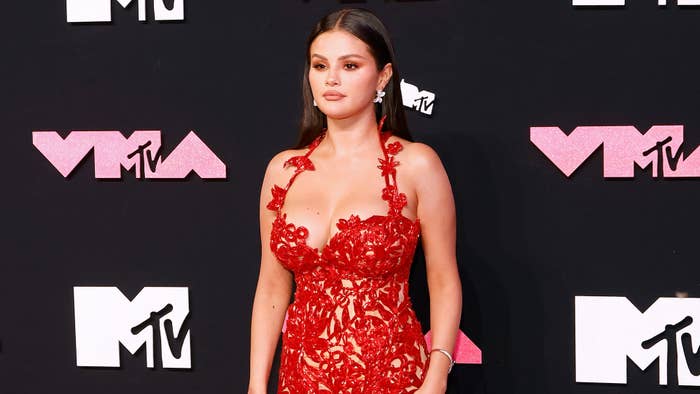 Selena Gomez has vowed to "never be a meme again" after she appeared to pull a face in reaction to Chris Brown and Chlöe's nomination for Best R&B at the 2023 MTV Video Music Awards.
During the award show on Tuesday, Gomez was on camera when the nominees for Best R&B were being read out. When Brown's name cropped up, she seemingly scrunched her face in response and stopped clapping. When the next nominee was read out, her face returned to normal and she continued to clap. The award ultimately went to SZA for "Shirt."
After people online caught wind of the moment, Gomez addressed the reaction on her Instagram Stories. "I will never be a meme again," she wrote. "I'd rather sit still than be dragged for being myself. Much love."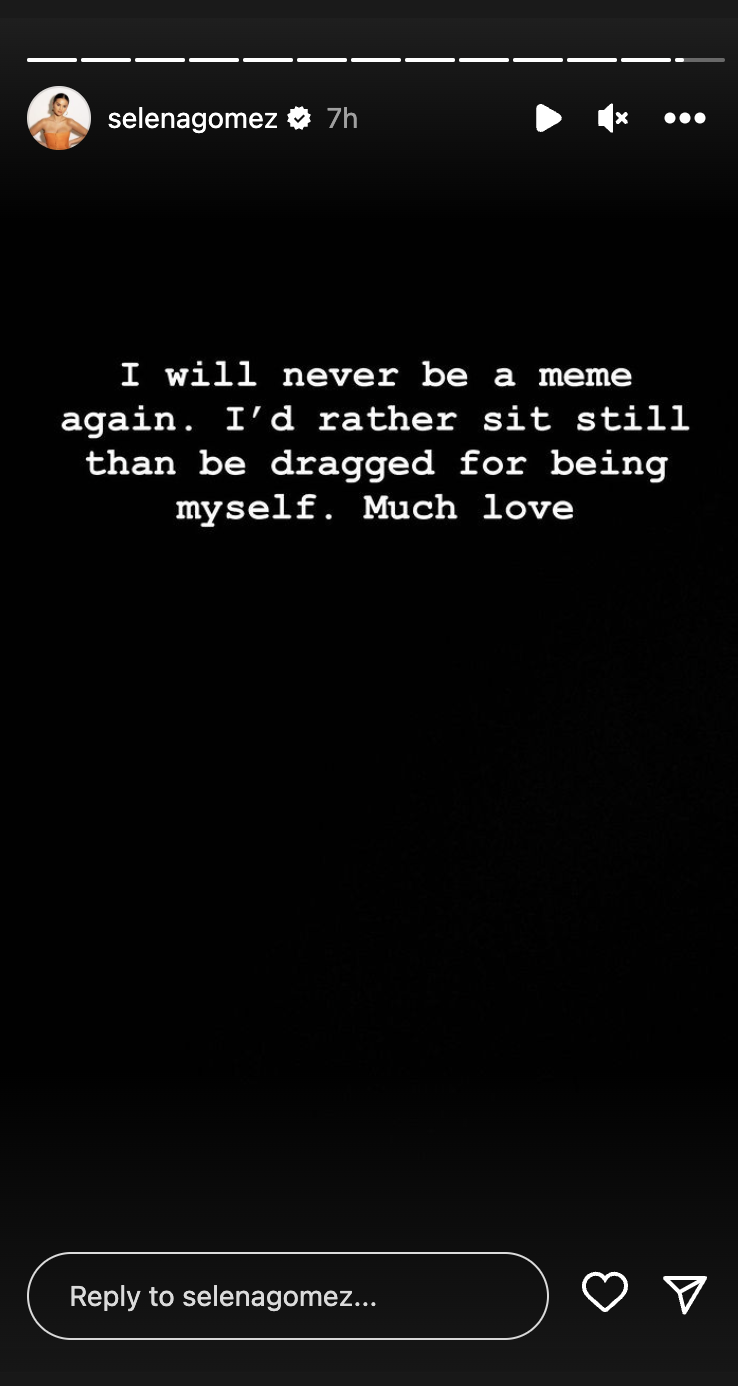 In another reaction to an Instagram post implying she was reacting to Chris Brown's nomination, she commented, "Who cares lol."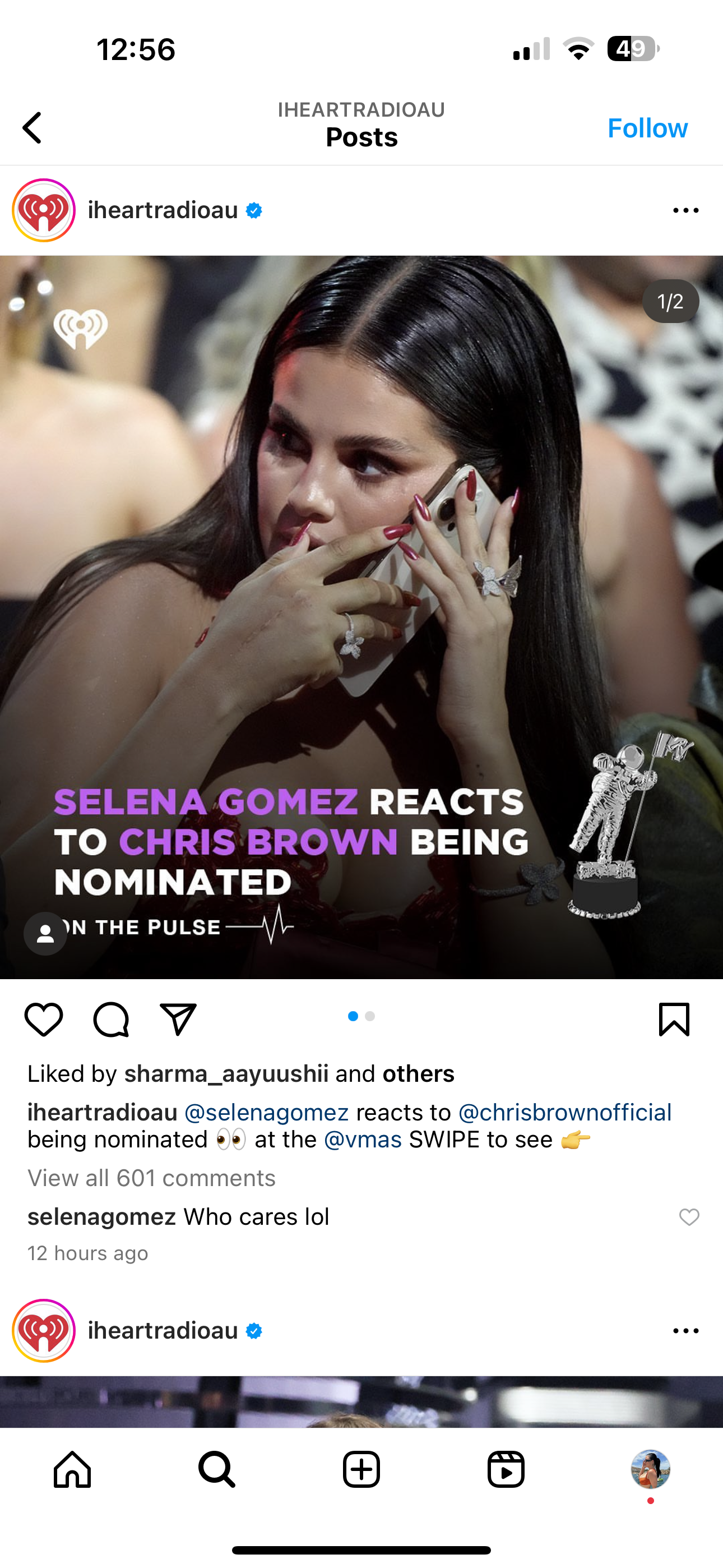 Gomez's initial response could be about another moment from the awards show that caught people's attention. During Olivia Rodrigo's performance, she appeared to place her hand over one of her ears, although this could be due to the volume of the pyrotechnics rather than the Guts artist's singing.
Others suggested that Gomez looked bored throughout the show, so perhaps she can't win even if she does vow to sit still in future VMAs.
On her Instagram Stories, she also shared a picture of her with Taylor Swift, which she made a self-deprecating comment about. "She looks stunning I look constipated," she wrote alongside the photo. "Typical."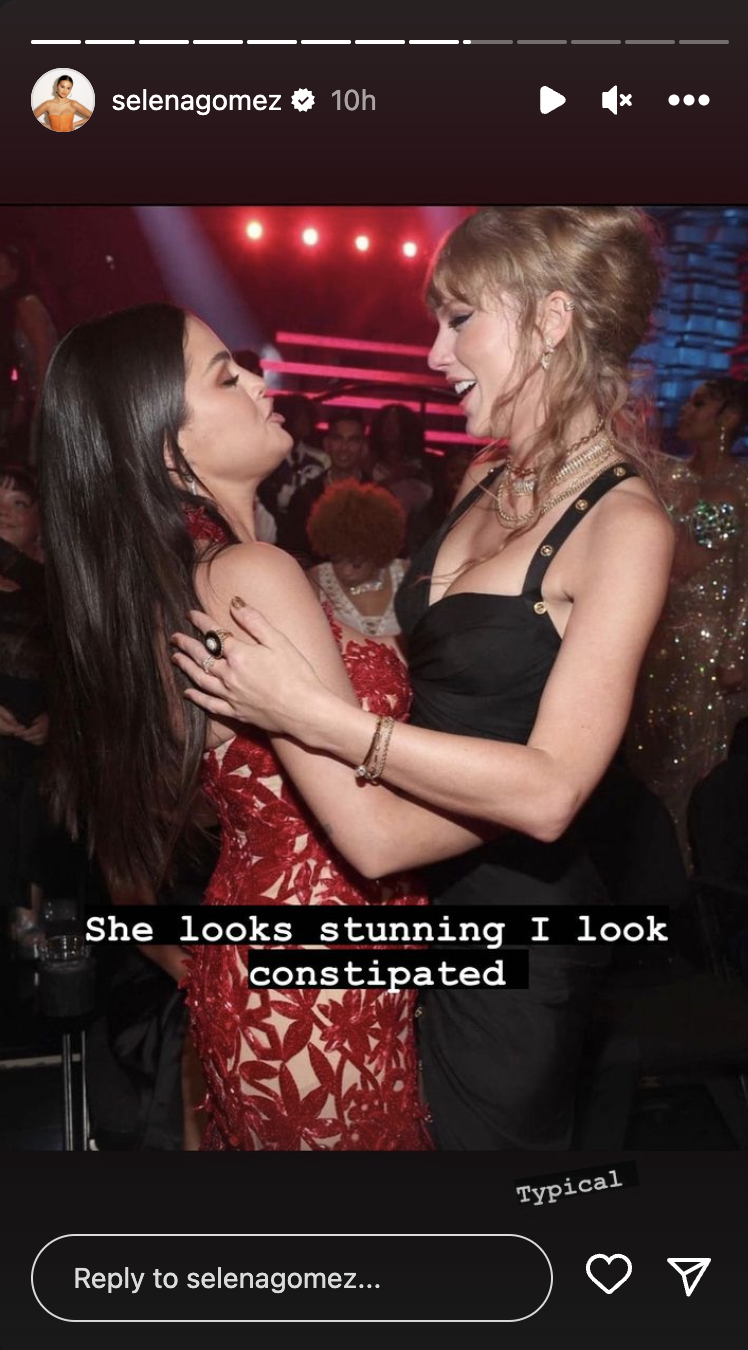 Gomez garnered three nominations at this year's VMAs thanks to her Rema collaboration "Calm Down." Ultimately, she and Rema walked away with the award for Best Afrobeats for the track.
Last month, Gomez addressed speculation that her latest track "Single Soon" was written about The Weeknd, whom she dated briefly in 2017. "Couldn't be more false," she wrote in a comment on an Instagram post suggesting the song was about their romance. Following their split, Gomez said she and the Dawn FM artist have been able to remain "best friends."