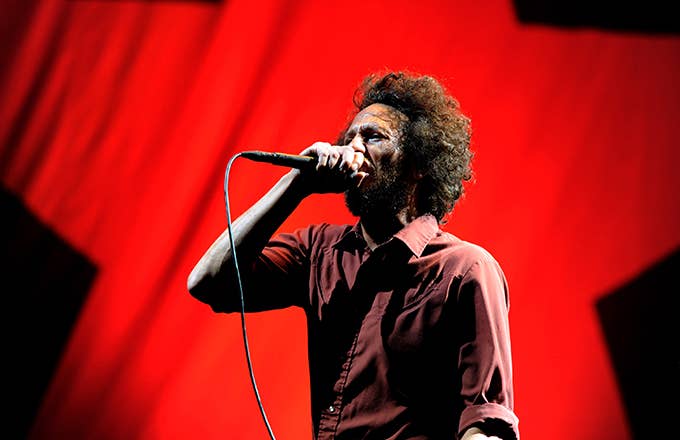 It has been over eight years since Rage Against the Machine performed together, but now it would appear as though the group is reuniting for a second time.
As Forbes noted, Rage Against the Machine is set to reunite in 2020 and will reportedly headline Coachella. The band announced a string of shows in March and April next year via Instagram alongside a photo of the recent protests in Chile. The Insta account is currently unverified, but Forbes contacted the band's longtime associate Wayne Kamemoto who confirmed the dates are happening.
Two of the dates listed are for Indio, California on the weekends that Coachella 2020 will take place. The band did not list any venues for the five shows announced on Friday, but they will also play in El Paso, Texas, Las Cruces, New Mexico, and Phoenix, Arizona.  
Rage Against the Machine's frontman Zack de la Rocha has reportedly been working on solo material for a while. In 2014 he delivered a standout contribution to Run the Jewels' "Close Your Eyes (And Count to Fuck)," and he later reunited with the duo for "A Report to The Shareholders / Kill Your Masters" from RTJ 3 in 2016.
The politically-charged rock band last released new material in 2000 with their fourth studio album Renegades. After splitting the same year, the group reunited in 2007 and toured extensively. Zack de la Rocha teased the idea of recording a follow-up during that period, but nothing materialized. It is unclear if their latest reunion will also result in new music.
Check out the list of Rage Against the Machine dates above.