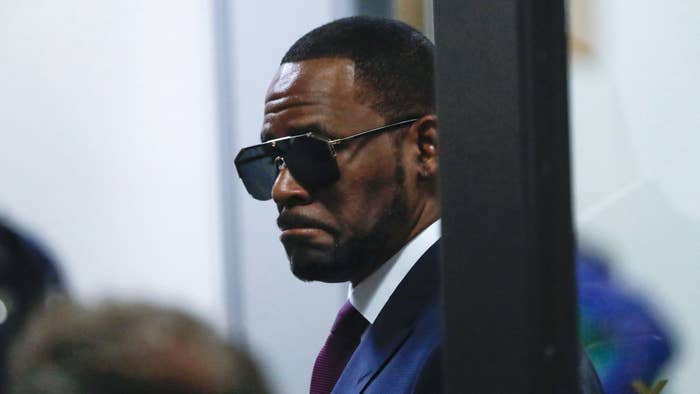 According to newly surfaced legal documents, R. Kelly is reportedly engaged to one of his alleged victims, Joycelyn Savage.
In a letter reviewed by Page Six and TMZ which was sent to a federal judge prior to the disgraced singer's sentencing, Savage claimed she's engaged to Kelly.
"My name is Joycelyn Savage, and I'm Robert Kelly's fiancé," she wrote in the June 13 letter to U.S. District Judge Ann Donnelly. "I'm writing this letter in support of Robert in advance of his sentencing, so I can explain to the court that I'm not the victim that the government has portrayed me to be."
She went on to describe her relationship with the singer as "amazing" and "the best thing that's ever happened to me." Savage asserted in the letter that they're still "deeply in love," and claimed that "Robert is not the monster that the government has described him to be." She ended by refuting that she was being held against her will by R. Kelly, and asking for a more lenient sentence for him. According to Gerald Griggs, the attorney for Joycelyn Savage's parents, she did not make the engagement known to her family.
Griggs noted that Joycelyn did not testify about the engagement under oath. Savage's family members have strong doubts about the authenticity of her story, and continue to hope to reconnect with their daughter. In an interview last year, Timothy and Jonjelyn Savage pleaded for her to return home. 
It's clear that Savage's letter didn't do much to persuade the judge. The 55-year-old Kelly was sentenced to 30 years in prison following his 2021 conviction by a federal jury. Judge Donnelly delivered the verdict last month "after hearing from several survivors who attested to how Kelly's exploitation reverberated across their lives."