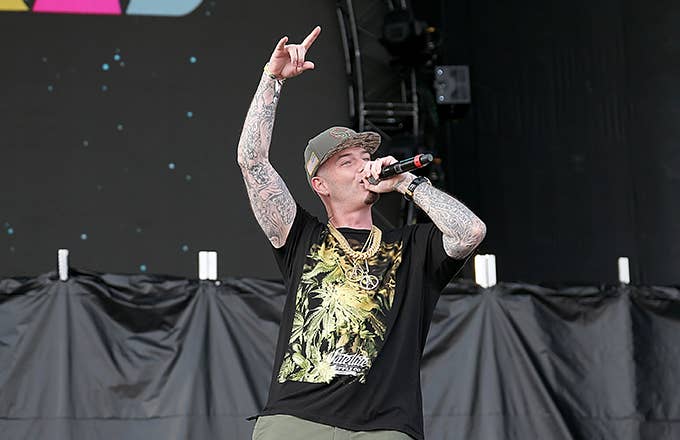 Over the weekend, Houston rapper Paul Wall was involved in a car crash with his 12-year-old son in Austin, and while they're thankfully both okay, they've sustained some injuries in the wreck. Wall, as he explained on his Instagram, took his son Will to his concert when a driver hit them head-on as he pulled into the venue on Saturday (Nov. 24) night.
In the first of two posts about the crash, Wall shared a picture of the damage done, explaining how it happened. After resting for a few days, he's posted on his Instagram again, explaining that he's in "excruciating" pain. "Right now, it's difficult to walk," he wrote. "It's actually difficult to move at all. I'm sore all over my body and my head/neck hurts so much it's difficult to talk and hold a conversation."
Wall says that this is the first time he's let Will come along with him to one of his shows, and they even marked the occasion with a photo before driving to the venue. "A pic of me and my son Will before we faced death," he wrote. "I'm so happy, like fr so so so so so happy that my son and my friends are ok."