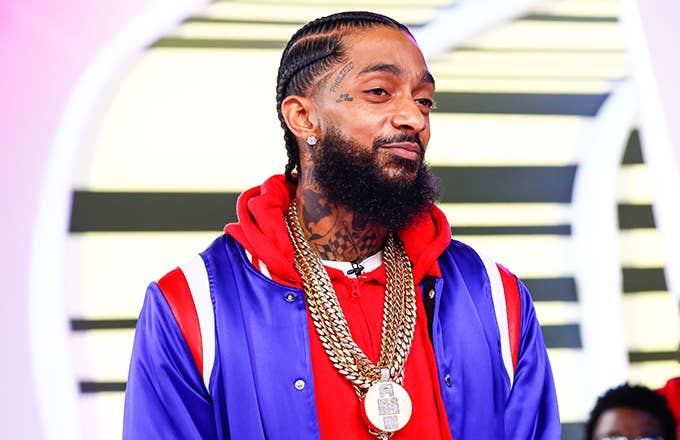 Nipsey Hussle's untimely passing brought forth a dark cloud over the hip-hop community, with many lamenting the loss of someone who really pushed to make a difference in their community. One of those closest to Nip throughout his career was his bodyguard and friend J Roc, who addressed the rapper's murder in a heartbreaking post on Instagram.
"Never in a million years I thought I would be writing some shit like this," Roc started his post. "We haven't made a 100 Million yet... We was suppose to grow old and I call u big nose shoot jokes on you all day... But instead I'm here in tears writing this. I wish I was there I would switch places with you any day the world need you here I'm so confused, lost, hurt I lost a brother, best friend, a mentor. All I can here [sic] you saying now is if it was me, I would tell you, 'N*gga, live your life and grow.'"
Later in the same post, he announced that he was retiring from being a bodyguard. "I got the babies and L forever I'm done with all this shit I retire from being a bodyguard I love you HUSSLE THA GREAT," he wrote.
Nipsey has received a lot of love following his murder outside his Marathon clothing store in Los Angeles. The suspected shooter was captured on Tuesday, and he has since been placed in solitary confinement with the LAPD citing fears for his safety.