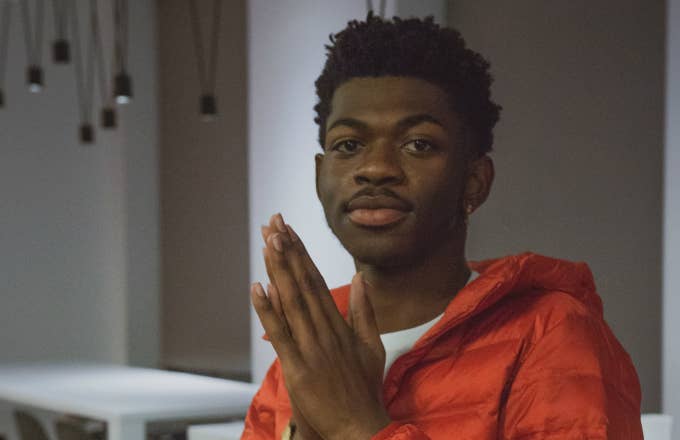 Despite already having a No. 1 Billboard Hot 100 single, Lil Nas X is considering changing his performing moniker. After attracting attention for his name, the 20-year-old "Old Town Road" rapper tweeted, "Nas is a legend and I never meant any disrespect by my stage name." To avoid confusion over his name, he added, "I actually might change it in the future."
As to what he might change his name to, Lil Nas X didn't say.
Michael Rapaport, who considers himself something of a hip-hop critic, also chimed in with a number of alternative names he could use. "How about Kareem Abdul Jabbar X? Or Maybe Robert DeNiro X? Those are original right?" he joked.
Billboard reported that Lil Nas X and Billy Ray Cyrus will perform the "Old Town Road" remix live for the first time soon, appearing at country music festival Stagecoach over the weekend. 
The two have struck up an unlikely friendship ever since working together on "Old Town Road," with Cyrus continually showing his support for Lil Nas X whenever he gets the chance. A Twitter user pointed out how Cyrus was given a sign on Music Row in Nashville, congratulating him for getting a No. 1 record. What it failed to mention, however, is that it was on a song with Lil Nas X.
To show how much he appreciates it, Cyrus stopped by the sign to thank his collaborator. "I would not have this sign without Lil Nas X and Kio," he wrote on a sign he held up next to the banner.
Meanwhile, the rising rapper revealed that he's been shooting the video for "Old Town Road."