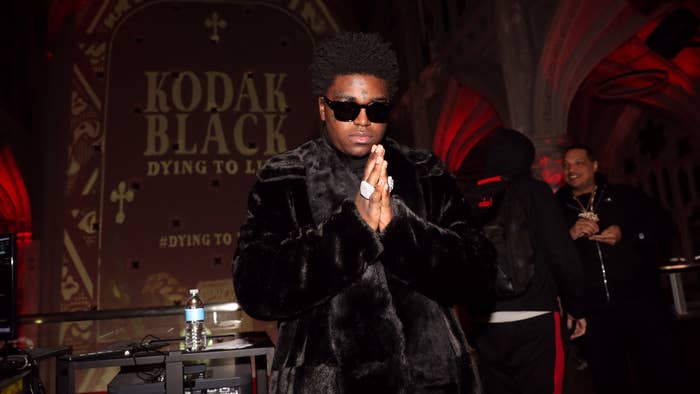 Kodak Black is apparently changing prisons, and took to Instagram to air his most recent frustrations from behind bars.
"Man these ppl stay trynna fuck me ova, all this #Coronavirus shit and y'all talkin bout trynna charge a n***a for a bogus fight," he began. "If y'all gonna charge me DO IT NOW then, don't try to wait until I'm almost home, hell naw." He also made it clear that he wasn't a fan of being moved to USP Big Sandy in Kentucky, while alleging that he's been mistreated.
"I ain't no bitch and I'll blow me some shit up so they send me to the compound where it's only 3 n****z from Florida there, so regardless of who talkin like they got my back," he wrote. "Imma need me a fuckin KNIFE bcuz I don't know nobody. These ppl breaking all type of laws with me." 
Kodak said that he thinks he was moved to USP Big Sandy because he'll "get in some more trouble" there, which will provide "more shit to say" when he finally goes to court. "Y'all should be getting a new charge," he concluded.
The Florida rapper has been vocal about his time behind bars throughout the year, at one point claiming there was a "big conspiracy" against him at Miami's Federal Detention Center. He identified two officials working at the center, Lieutenant F. Arroyo and Santiago Torres, and accused them of conspiring against him, setting him up, falsifying incident reports, and interfering with his mail. 
While he has had lots of issues in prison, he did announce this week that he has a new album entitled Kill Bill on the way.