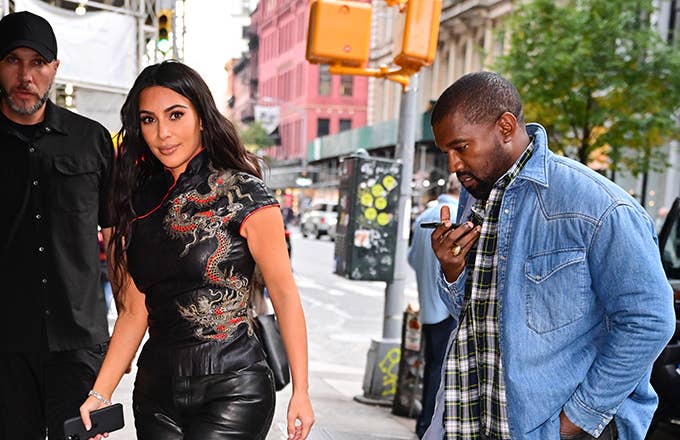 UPDATED 10/29, 10:00 a.m. ET: To add to his wife's concerns, Kanye West may only be able to get insurance for his Sunday Service tour through a mental health exception. 
TMZ contacted sources close to Ye as well as insurance insiders, and gathered that Kanye will be able to get his tour insured, but that the insurance company likely won't cover any cancelations that are related to the rapper's mental health.
See original post below.
Following the release of Kanye West's gospel-oriented album Jesus Is King, it was revealed that he'll be on tour imminently. Despite the release of his divisive eighth studio album Ye last year, Kanye hasn't hit the road in support of a record in three years. Now a source close to Yeezy and Kim Kardashian tells People magazine he's already working on a tour schedule.
"Kanye can't wait to tour," the source said. "He is excited about his new music. He is putting together a tour schedule right now. He wants to start the tour as soon as possible. He is in [a] much better place mentally than he was during his last tour." The 2016 Saint Pablo Tour came to an abrupt stop when West was hospitalized for his mental health.
Despite Ye's enthusiasm for touring his new record, Kim reportedly has some worries due to how his last tour went down. "Kim supports a tour, but still has concerns," the source added. "She doesn't want him to go crazy and do an intense tour with no breaks. She wants him to focus on his well-being and mental health too."
West released his 11-track record Jesus Is King on Friday to a mixed response, but early numbers show that it's scheduled to debut at No. 1 on the Billboard 200. When TMZ asked whether fans can expect the infamous floating stage he utilized during the Saint Pablo tour, Kanye said, "It'll be something different."