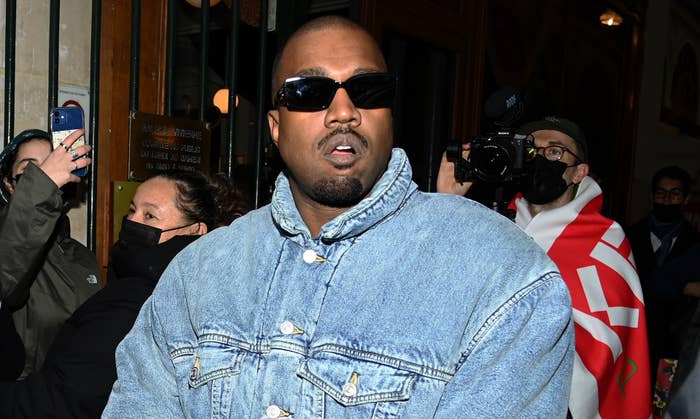 Production company Phantom Labs has filed a lawsuit against Kanye West over an alleged $7.1 million in unpaid concert costs.
TMZ reports that Phantom Labs says it worked with Ye on multiple projects between June 2021 and March 2022, including a listening event for Donda 2 and his "Free Larry Hoover" benefit show with Drake. The company also worked on four of his Sunday Service concerts and did pre-production on what would've been his 2022 Coachella performance, though he pulled out. Despite initially receiving payments, Phantom Labs accuses Ye and his team of stringing them along.
Over the period the company worked with Kanye, it claims to have amassed a $6 million bill West has yet to pay. Shortly after he canceled his Coachella appearance just two weeks before the festival began, the company was billed a further $1.1 million in cancellation fees. Phantom Labs is suing the multi-hyphenate for breach of contract and seeking the unpaid $7.1 million plus unspecified damages.
Complex has reached out to Kanye reps for comment. Neither he nor his team have publicly responded to the lawsuit, but it's no secret his concerts and events over the past year largely came together at the last minute. The "Free Larry Hoover" concert was produced in less than three weeks, for instance. In an interview with Complex last December, Phantom Labs founder and creative director Gabe Fraboni said the show was "evolving" all the way up until the night it happened. Yeezy's listening events for both Donda and its sequel were produced under strict deadlines as well.