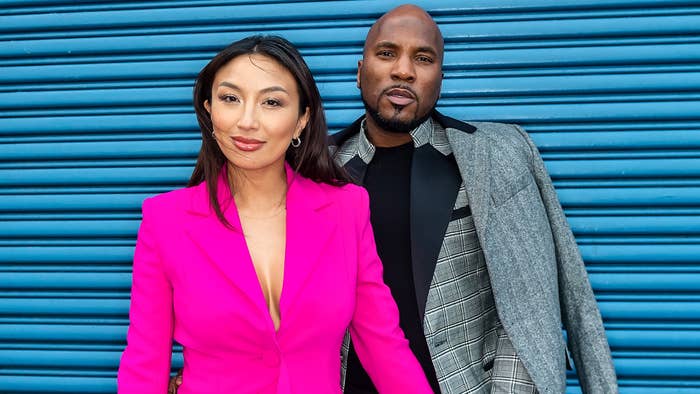 Jeezy and TV personality Jeannie Mai have gotten engaged. In a series of photos the couple shared to People, they confirmed Jeezy popped the question after his original plan fell through on account of the COVID-19 pandemic.
Mai and Jeezy were set to go on vacation to Vietnam this month, and he was going to ask her to marry him when they were there. "Jeannie and Jay were set for a trip to Vietnam this April. What Jeannie didn't know is that Jay was planning to propose," a representative for Mai confirmed. "Instead, Jay decided to bring Vietnam to Jeannie with a surprise quarantine date night in his home filled with Vietnamese food and decor."
The two first revealed they were a couple in September last year, but they had started dating around Nov. 2018. "Getting to know him has been one of the most beautiful experiences of my life," she said during an episode of The Real the same month. "I just got to know him in November. So, he's introspective, he's passionate, he's incredibly deep, he's a visionary. He's a great leader, he's an amazing servant to his community."
While Mai has been a little more forthcoming about their relationship, for the most part Jeezy has kept to himself "I rather go back to the retirement [questions] by the way," he said during an appearance on Hot 97's Ebro in the Morning last year. 
See photos Mai and Jeezy provided to People here.