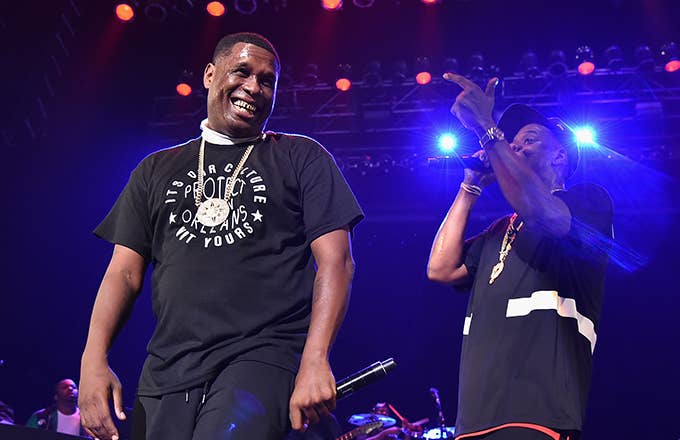 The mysterious Jay Electronica, who has continued to elude his fans for what feels like over a decade, decided to answer some questions in an impromptu Q&A. Fans immediately asked away on his Instagram Stories. Questions included everything from whether he'd rather have the ability to time travel or read minds, his favorite Badu track, to whether new music is on the way in 2019. Turns out, new material is on the way, but even more exciting he's teased a possible collaboration project.
One fan asked, "You and HOV doing a project together?," to which he replied, "Possible. Likely." While it's far from a confirmation, it would at least indicate that he's got something in the vault with JAY-Z. When another fan asked if Hov was the reason his project was delayed, he responded, "Not at all. In fact, there is no delay." 
The 42-year-old rapper has yet to release a project, despite signing with JAY-Z's Roc Nation all the way back in 2010. He's showed up on a few features here and there, most recently appearing alongside Justin Bieber on Poo Bear's "Hard 2 Face Reality," but for the most part he's been ghosting the entire industry. Here's hoping that'll change seen, Hov or no Hov.