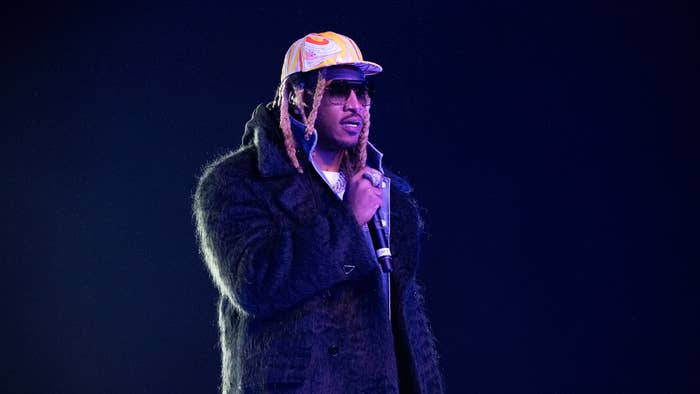 In a tweet shared on Friday, Future suggested just how much money he typically takes home from his live performances.
"How many trap n***as u know can get 1mil ah show???" he tweeted. "#IMDATN***A." According to a report from TMZ on the rapper's rider in 2015, he previously charged venues $150,000 for a 45-minute show. While he currently does not have a tour announced, he is scheduled to be one of three headliners at Rolling Loud Miami in July, alongside Ye and Kendrick Lamar.
Future revealed his asking price for live performances alongside a series of other tweets shared on Friday. In one, he simply added, "Pluto," which is one of his nicknames. He also teased, "Seven more days," building up hype for his new album. "Hope u can find someone to love u better than I did," he wrote in another tweet.
In his recent GQ cover story, Future addressed the period of time that's passed since his last solo full-length release. "That's because I'm happy," he said. "I'm genuinely happy with life. And there was a time where I was only happy when I was on the stage, and in the studio. Like it was my escape." His last album was 2020's High Off Life, although he followed the project later that year with his Lil Uzi Vert collab, Pluto x Baby Pluto. 
The father of seven also told GQ that he would like to have more children. "I wanna have kids by my wife, of course," he said. "It could be like 3 cause I've never had more than one kid by a girl. So if I had 2 by her, then it's like more than I had. So I feel like it'll be more special." 
He hasn't revealed the title for his next release yet, but it's scheduled to arrive on Friday, April 29.