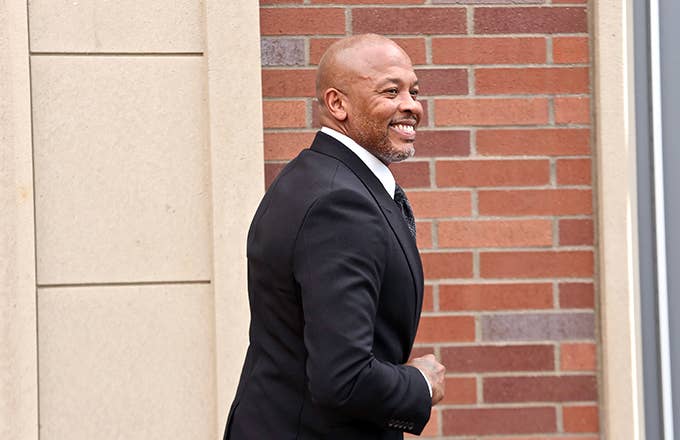 Dr. Dre will see his legendary production work for some of the biggest artists in the world honored ahead of the 2020 Grammys.
As Billboard reports, Dre will receive a tribute courtesy of the Producers & Engineers Wing of the Recording Academy on Jan. 22 at Village Studios in Los Angeles. The event is scheduled to take place four days before the Grammys happen at the Staples Center on Jan. 26. 
Throughout his career working on music with Eminem, 2Pac, Snoop Dogg, and N.W.A, Dre has won a total of six Grammys. Three were for his work as a producer or engineer, while the others were for his output as a rapper. Dre isn't a stranger to producing for pop or R&B artists, though, as he has also worked on tracks with Gwen Stefani and Mary J. Blige among others. In more recent years, he's worked with Kendrick Lamar and Anderson .Paak.
In 2008, Dre further ventured into entrepreneurship with the launch of Beats Electronics with Jimmy Iovine. The duo later launched Beats Music, which eventually became Apple Music when the tech giant acquired Beats for $3 billion in 2014. As Forbes reported earlier this year, Dre has a net worth of over $800 million, making him the second wealthiest hip-hop artist in the world behind JAY-Z at $1 billion.