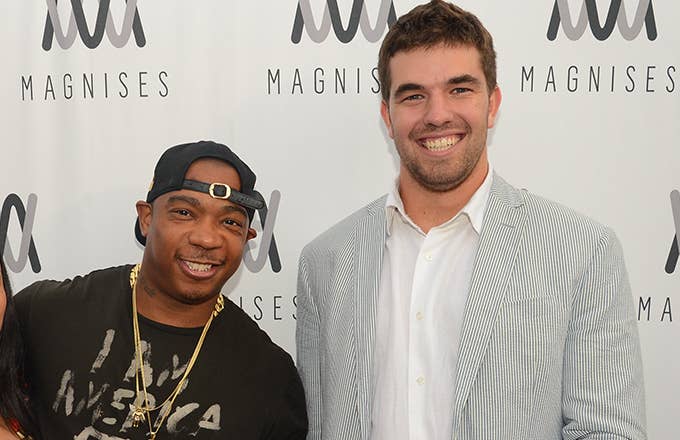 In light of the release of Netflix's Fyredocumentary, which details the downfall of a failed music festival that was to be hosted on a private island, people have been rallying behind one person involved who never got paid.
Maryann Rolle was interviewed in Netflix's documentary, with her explaining that she was never paid for her work feeding all of the staff and guests at the festival. Ja Rule, one of the masterminds of the festival alongside scam artist Billy McFarland, has apologized to her personally on Instagram, but now Rolle says if he's truly sorry, he'll donate the money she's owed.
"I feel from the bottom of his heart he is sorry," she told TMZ when asked if she accepted his apology. "I don't know if he was aware of the pain and hard work I went through, because he was in the frontline of everything. But I am glad he was aware then and did apologize so that in itself speaks volumes, he cares. [...] If he's sorry, he should be donating something to me, because sorry's more than a word it's an action. So I hope he puts his sorry into action."
Rolle reportedly spent $50K of her life savings while attempting to feed all of the workers on the island as the festival was being organized. "I would hope he donates $100K," she said when asked by TMZ about Ja Rule's apology. The GoFundMe campaign set up to help Rolle has since raised more than $160K.
In Ja Rule's apology, he said, "My heart goes out to this lovely lady. [...] I'm devastated that something that was meant to be amazing, turn out to be such a disaster." Since the debut of the Netflix documentary, the hip-hop mogul has attempted to distance himself from the disaster. 
The near-end of the Netflix documentary featured footage of a team-wide call, during which Ja stressed there was still life in the Fyre brand.
"Let's think of how to dig ourselves out of this shit, man," he said. "We didn't kill anybody, nobody got hurt. We made a mistake, we'll get past it."