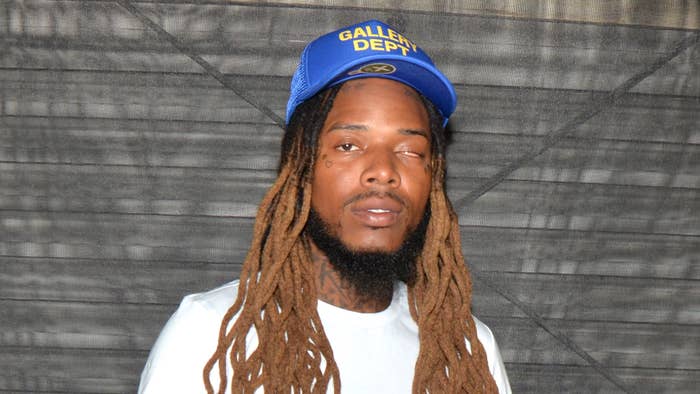 Fetty Wap has been arrested for violating the conditions of his pre-trial release after he allegedly made a threat against someone on a FaceTime call.
The rapper, real name Willie Junior Maxwell II, was arrested in New Jersey on Monday. Fetty's $500,000 bond has since been revoked, Complex can confirm. Per the arrest warrant affidavit filed earlier this month, a video recording from December 11, 2021 between Fetty and a man only identified as "John Doe" showed the "Trap Queen" rapper display a gun and threaten to kill the man. He also referred to them as a "rat." The call allegedly shows him violating not only the conditions of his release, but New Jersey state law.
In the recording of the call, Fetty appeared to point the gun at the camera and saying, "Imma kill you and everybody you with." He repeated himself, and later directly told the man , "I'm gonna kill you." The arrest warrant affidavit also initially requested that the information contained within be filed "under seal" in order to protect witnesses and not jeopardize the ongoing investigation into Fetty and the alleged drug ring authorities say he's attached to.
Fetty was arrested back in October 29 on federal drug charges, including conspiring to distribute and possess controlled substances, which could see him serve life in prison if found guilty. Two of the individuals named in the case have since accepted guilty pleas, with one facing 10 years behind bars and the other five.
The men have been accused of participating in a drug trafficking ring spanning the United States. They're alleged to have obtained over 100 kilograms of cocaine, heroin, fentanyl, and crack cocaine from June 2019 through June 2020 on the West Coast, which was then transported across the country to be distributed in Long Island and New Jersey. Fetty has been identified by authorities as the alleged "kilogram-level redistributor for the trafficking organization."