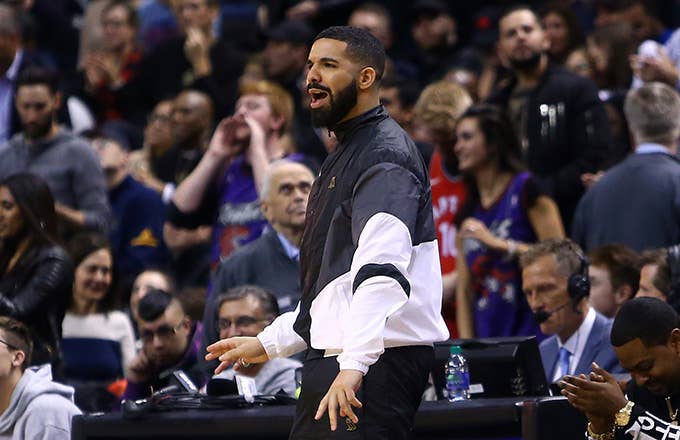 Drake is on a bit of a hot streak right now, but then again he always is. The immense success of "God's Plan," a single initially released unceremoniously as part of the two-track EP Scary Hours, means that the Six God probably isn't all that much of a rush to put out another full-length project. However, his recent stream with Fortnite player Ninja indicated that he was busy working on something, and now an Instagram story has given us the closest thing to a confirmation of a new album yet.
Posting a picture of himself sporting some bags under his eyes on his Instagram story, Drake teased, "You can see the album hours under my eyes." When Drake appeared on Ninja's stream playing Fortnite: Battle Royale, Drake mentioned how he played the game in the studio when he wanted a moment to take a break from recording.
With how Drake's work ethic has been over the past few years, it's not unreasonable to expect the follow-up to last year's "playlist" More Life in the foreseeable future. OVO Sound Radio on Apple Music recently made a return, hinting that things were kicking into a serious productive mode at the label. "God's Plan" has spent a long time sitting at the top of the Billboard Hot 100, but he's already teased that his next single will be arriving soon, and it features production from Murda Beatz.