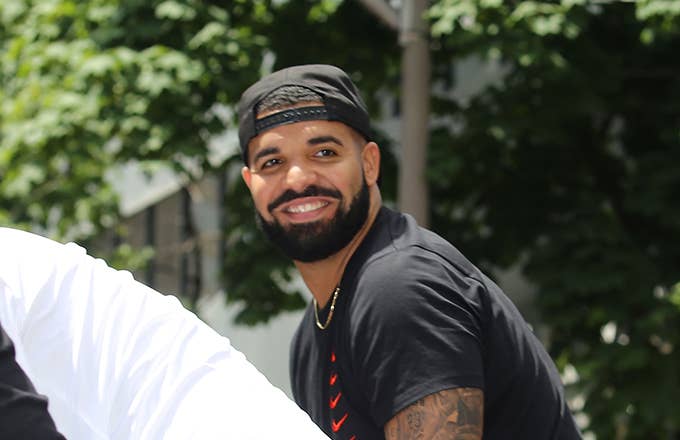 SiriusXM and Pandora have just revealed that there's a creative partnership with Drake on the way, and it involves a station dedicated to his music as well as music curated by Drizzy himself. The company announced the news on Thursday, revealing that the most streamed artist of all time will be personally working with them, although the specific details on what that entails have yet to be confirmed.
SiriusXM finalized its acquisition of Pandora earlier this year, and this new collaboration with the 6 God marks the biggest deal since that took place. It's clear that with this move, Sirius is hoping to further challenge streaming giants Spotify and Apple Music. Drizzy famously partnered with Apple Music in the past, delivering timed exclusives to the platform and hosting OVO Sound Radio with the rest of his crew.
It's not clear if this partnership means that show is coming to an end or not, but the most recent episode aired last October. OVO Sound Radio could, however, make a return through Pandora or SiriusXM, although the official announcement of their partnership makes no mention of OVO Sound Radio. Fans will get to see what will come of this partnership later this year.
Before then, however, Drake will be hosting OVO Fest 2019 in Toronto on Aug. 4-5, joined by the likes of B2K, Chingy, Ying Yang Twins, Lloyd, Mario, Pretty Ricky, and Bobby V among others.