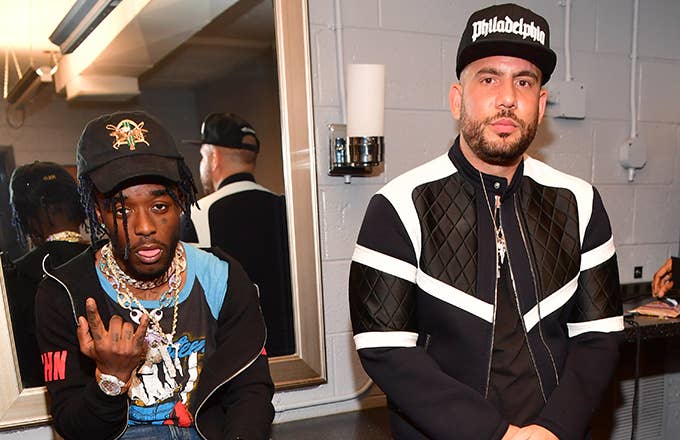 UPDATED 12/6, 3:15 p.m. ET: Lil Uzi Vert has caught wind of Drama dancing to his song and offered up a troll response. "I can even make the old folks shuffle FUTSALSHUFFLE 1920," he wrote on Twitter.
See original story below.
Lil Uzi Vert hasn't kept his feelings on DJ Drama and his Generation Now record label to quiet, recently putting him on blast in a Twitter rant. "Fuck DJ Drama he broke," the rapper wrote in a since-deleted tweet. "N***as need me 2 drop 2 pay bills. My best friend Mean got more money den Drama I swear on everything. He not even in the industry." Without directly addressing the situation, Drama has now seemingly responded to Uzi with a video.
A video of Drama dancing to a recent clip of a new Lil Uzi Vert song has surfaced online, with the Generation Now co-founder reenacting the dance Uzi previewed the song with. "The single that I'm going with from Eternal Atake is a dance record called "Futsal," Uzi recently revealed, sharing the clip of him doing a dance he called "The Futsal Shuffle." It's unclear if this is Drama being petty, or if this would imply the two have made up.
Uzi has had a rocky relationship with DJ Drama for quite some time. Back in 2018, Uzi advised rappers not to "sign to a rapper or a DJ," in what many assumed was a subtweet. "I was given advice to my young followers," Uzi said in a follow-up tweet, responding to Drama calling him out. "You got a guilty conscience or sumthin." 
The often-delayed Eternal Atake still does not have a release date.