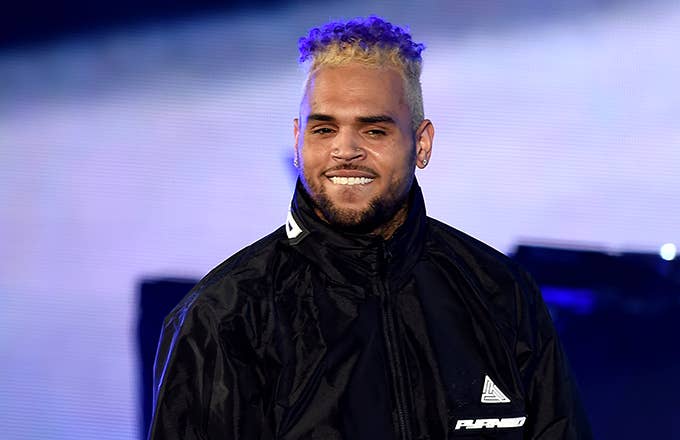 Offset did not take too kindly to Chris Brown making light of 21 Savage's immigration case. After Offset called him a "lame," Chris started taking multiple shots at the Migos member. The jabs continued into the weekend with another post directed at the rapper.
"Don't consider myself gangsta," he wrote. "But I promise the worst thing in the world is when a singing n***a got n****s scared to fade. and what's lame is n***a all in my comments worried about another n***a." Brown recently shared screenshots of what he alleged was a conversation between him and Offset. In the back and forth, Brown encouraged Offset to come to his house with the same energy he had online. "Run me my fade stop actin' pussy," he said.
Brown's latest Instagram sees him telling Offset to "dance" his way out of the comments of his posts. "I'ma send ya girl flowers so she know I respect her," he continued. "I'm disappointed in this n***a. As his father I should have been there more in his life so he wouldn't have come out a lame azz n***a."