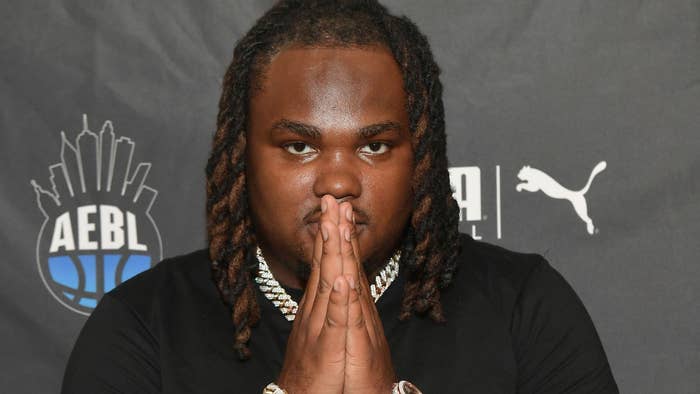 Tee Grizzley is tying the knot. 
The Detroit MC revealed on Instagram Monday that he's getting married to My'Eisha Agnew, the mother of his child, as he shared photos of his elaborate engagement with family and friends. 
Surrounded by rose petals and lights, Tee got down on one knee and walked his soon-to-be wife over to a pair of chairs, reading "Mr." and "Mrs." Also included in the celebration was their son Terry Sanchez Wallace III, who was reportedly born early last year. 
"If I tell I love you I mean it 🤞🏾❤️💍," Tee captioned the photos. 
The proposal news comes just days after Tee dropped his latest single "Afterlife," ahead of his new project dropping in the spring, which will mark his first since Built For Whatever hit streaming back in May. The record featured assistance from Big Sean, Quavo, Young Dolph, Lil Durk, G Herbo, King Von, YNW Melly, Lil TJay, and more. 
"I rap about real life, I don't have any reason to lie," Tee said of the new single. "If I said it then it is what it is, whether it's about trials or triumphs." 
Congrats to Tee and Agnew, and check out his latest single below.