Premiere: Smoke DZA and Real Bad Man Unleash "Run It," Announce 'Mood Swings' Project
The MC and producer are premiering their new collaborative track "Run It," and they've also announced an imminent joint project titled 'Mood Swings.'
Smoke DZA and Real Bad Man have big plans for this week.
The producer and MC are officially premiering their new collaborative track "Run It" on Complex. They've also announced the song will appear on a joint project called Mood Swings, entirely produced by Real Bad Man, due out Friday, Feb. 4. "Run It" will be one of seven cuts, with features coming from Flee Lord, OT the Real, Knowledge the Pirate, and Remy Banks.
"Being legally able to sell weed on the West Coast inspired me to create this record during the pandemic" Smoke DZA told Complex of the song.  "The beat told me everything to do."
Mood Swings marks the first project from Real Bad Man since his 2020 Boldy James link-up Real Bad Boldy. As for Smoke, he shared the deluxe edition of his Thanks Again project with 183rd and Nym Lo back in December. 
Listen to the Smoke DZA and Real Bad Man's "Run It" above, and check out the Mood Swings cover art and tracklist below.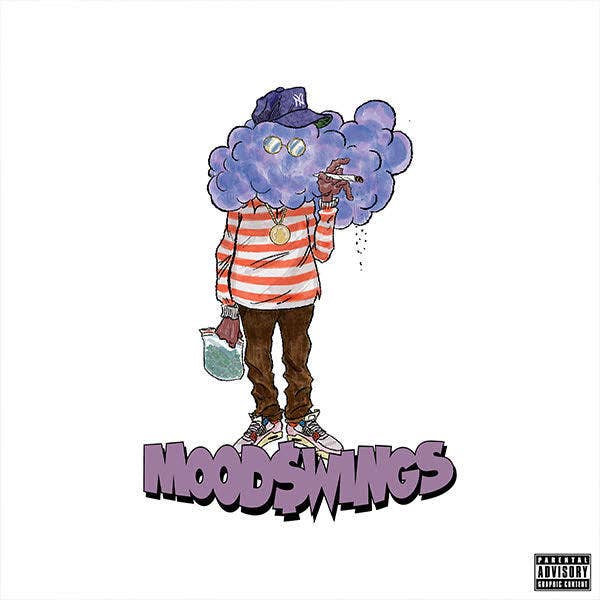 1. "Dearly Beloved" f/ Flee Lord
2. "Last of the Mohicans"
3. "Extra Cool" f/ Nym Lo
4. "Run It"
5. "Ken Patera" f/ Knowledge the Pirate and Remy Banks
6. "Casualties"
7. "Live at the Speak East" f/ OT the Real