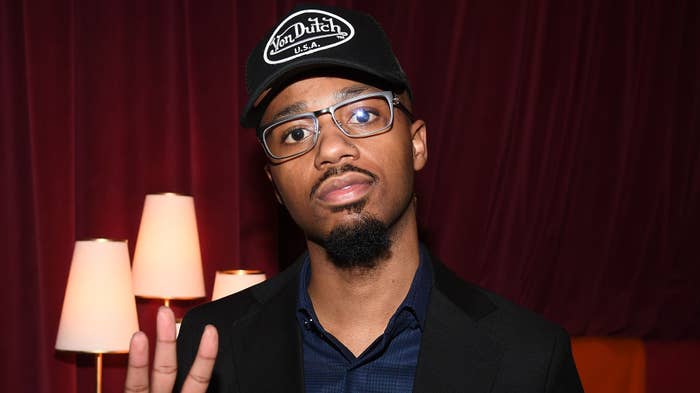 Metro Boomin's mother was killed by her husband before he took his own life this weekend, TMZ reports. Other outlets are saying the killer was her boyfriend. 
The news was initially reported by multiple outlets on Sunday before being confirmed by TMZ, which reveals that the body of Metro's mother, Leslie Wayne, was discovered by authorities outside of the Atlanta area. Wayne was reportedly killed over the weekend by her husband, who was not Metro's father, before he then killed himself. 
Wayne raised Metro along with his three siblings, and was an early believer in his music. On her birthday in 2019, the super-producer shouted out his mother with a birthday purse in the passenger seat of a car, and called her his "biggest inspiration." When his career began, Wayne would drive her son over eight hours from St. Louis to Atlanta to help him achieve his musical aspirations.
Just last month, Metro came out in support of YSL following the RICO charges that left 28 people charged in a 56-count indictment, including Young Thug and Gunna. Metro refuted claims by prosecutors that the label was a gang and expressed frustration over lyrics and music being used as criminal evidence.
"Using song lyrics to indict n***as is lame af and a joke. These the same lyrics that have made billions for these corporations over the past decade," he wrote. "I'm waiting now to see who gon step up and use those same resources now that the coin has turned … Or y'all jus gon turn the other way and leave n***as how Interscope did Pac in 95??" 
Metro has yet to share a statement on the reported death of his mother.