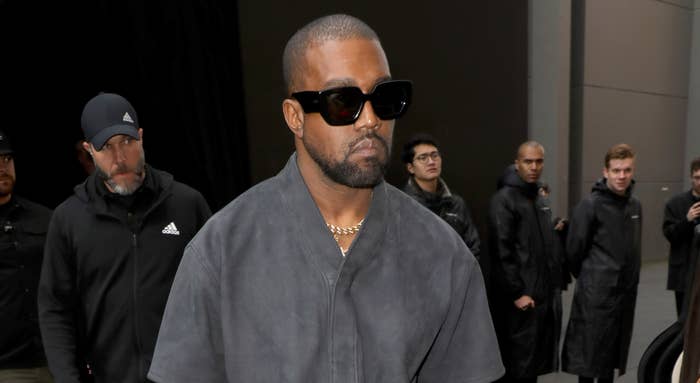 It's hard to miss the old Kanye when there's no longer a Kanye. 
Kanye West's name is now simply Ye, without a middle or surname, after a Los Angeles judge approved his petition to change his legal identity to just his longtime nickname on Monday. Deadline and Rolling Stone are among the outlets confirming the news. 
The decision by Los Angeles Superior Court Judge Michelle Williams Court comes nearly two months after it was revealed on Aug. 24 that Yeezus had filed the petition to swap out his birth name of Kanye Omari West. 
This development retroactively makes 2018's Ye album a self-titled project. That year, he also spoke about the word "ye" as "the most commonly used word in the Bible" during an interview with Big Boy. He later described himself on Twitter as the "being formally known as Kanye West," writing "I am YE." It's still his display name on the platform. 
And this certainly isn't the first time Ye teased a name change, but it is the only time it's gone this far. Back in 2019, the rapper told Fast Company's Mark Wilson that he considered temporarily changing his name to "Christian Genius Billionaire Kanye West" so people "understand exactly what it is."
It's unclear what this all means for Ye's children—all who have the last name of West—or even Kim Kardashian, who appeared on Saturday Night Live this month as "Kim Kardashian West." 
Also on Monday, the artist's company filed to trademark "Ye" on "sanitary masks for protection against viral infection," TMZ reports. The legal docs reportedly called the proposed face coverings "fashion masks." Back in June, the outlet reported that Ye's company filed trademarks for a line of products that include bath gels, nail polish, hair care, makeup, moisturizers, eyelashes, toothpaste, shaving creams, fragrances, deodorant, facial masks, and more. Then in September, the Donda creator's company Mascotte Holdings, Inc. filed more trademarks for a line of homeware products.
If you're in the mood to see Ye's potential final performance under his former name, at a wedding this past weekend in Venice, check out the footage here.