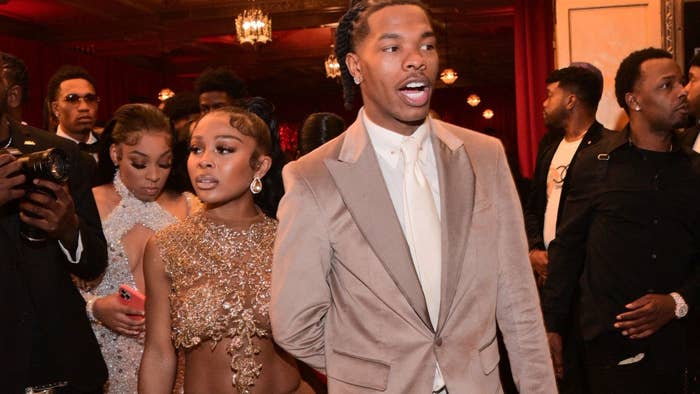 There might be a future for Jayda Cheaves and Lil Baby, but it isn't right now, at least according to Cheaves herself. 
The entrepreneur caught up with Hollywood Unlocked this week, as pointed out by HotNewHipHop, and when she was asked about the potential of a reunion between herself and the rapper, she set the record straight. 
"It's just like, when there's so much tension, so many things have happened in the midst of all of that like, 'He loves you,' all of this," Cheaves said. "Like, yeah, he do love me, I'mma say, but as far as the internet, like I always say, we're comin' up together. He learning stuff he never even seen before about social media and all that and I'm seeing things way different than I saw them before as I get older."
Cheaves continued, sharing that "a lot of damage" has been done on social media, so if the pair can recover from it, there's a chance they can "rekindle and rebuild another relationship." But as of now, there's too many public things to overlook, she explained. And when asked if those concerns had to do with fame or alleged cheating, she said that it's "a little bit of both" and that some allegations "weren't really allegations."
Still, Jayda claims she stuck with Baby despite cheating rumors. "After a while, it's kinda like, 'Dang, I cant' keep doing this to myself because it's like, what am I getting in the end?"
Despite the recent dating rumors about Saweetie and Baby, which Baby previously shut down with a single tweet, and Cheaves' request to not be asked about anyone in particular during a recent Instagram Live session, one fan still did earlier this month. So she got honest about it. 
"Because, you know, people just – time. Time tells everything," she said. "Some people just outgrow each other. It's life but I told you don't come here and ask about that and you came straight on here and asked about it."