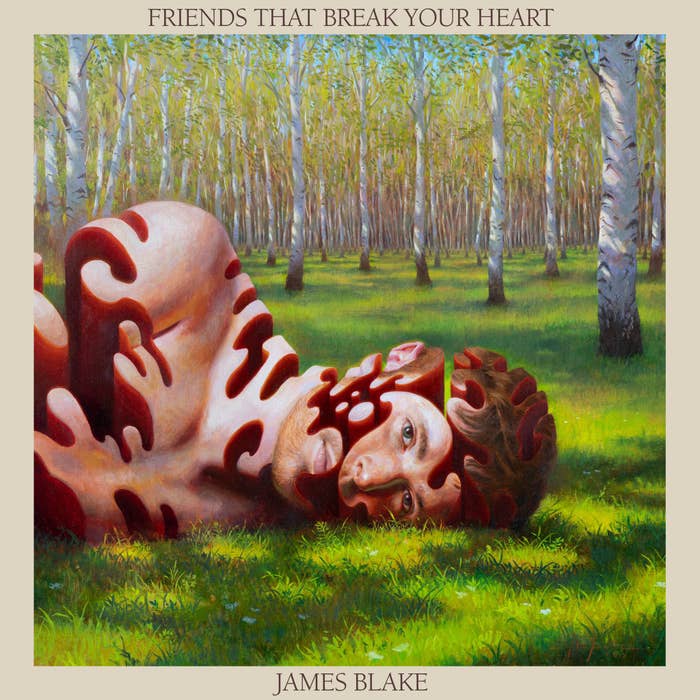 James Blake is back with a full-length release. 
Following a push-back due to vinyl-production issues and a two-year wait, fans of the British singer-songwriter were finally treated to his fifth studio album Friends That Break Your Heart on Friday. 
The 12-track effort features guest appearances from SZA, J.I.D, SwaVay, and Monica Martin, and is Blake's first full-length offering since 2019's Assume Form. The album, which features Blake's ethereal vocals over production from not only Blake, but also Joji, Khushi, Metro Boomin, and Take A Daytrip, has been teased for a bit now, with the singer telling Complex back in November that he's at his "most excited, musically" when he's "stepping into an unknown."
"Through collaboration and becoming more comfortable with the idea of pop, I think I'm embarking on something quite different," Blake told Eric Skelton. "And it remains to be seen what that is, or how it pans out, but I'm trying new styles and I'm singing over other people's creations, rather than sticking to my own little process. There's been an expansion, while still trying to retain the integrity of who I am and what I do."
Blake's U.S. tour kicked off in San Diego in mid-September, and wraps in Atlanta on Oct. 15. He will then be touring the UK and Europe in 2022.
To prepare, give his latest release a spin below.