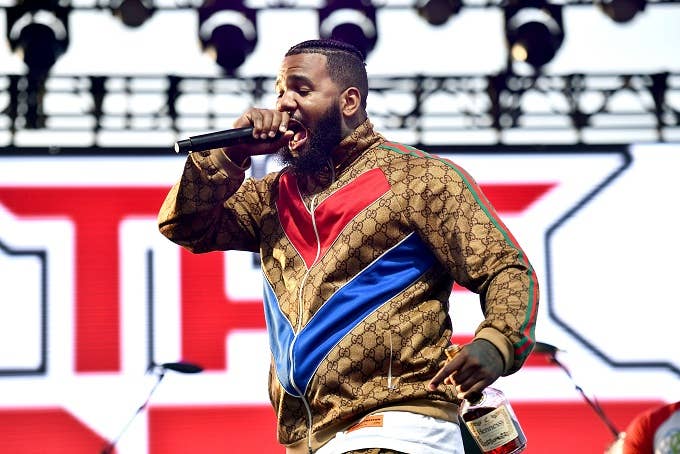 The Game has been in a shot-taking mood lately. After reportedly coming for Joe Budden and Cyn Santana on a flame-throwing diss track, the rapper went after a much more deserving target in Toyota LasagnaTomi Lahren. Game roasted the loudest of the endless wave of loud internet conservatives after she made fun of 21 Savage for his ICE arrest. 
"[21 Savage] gettin detained by ICE is not funny nor anything for ya middle of the mall clip in wearin' hoe ass to be joking about," he said on Instagram. "You the same dumb broad that was singin the lyrics to his song not along ago... now using his situation & the culture deep down you love so much for content on ya bum ass twitter page etc.... Then ya dumb bird ass gone say 'your ancestors' discovered America ?!?!?" Which she did.
The heated post came after Lahren used Savage's song "Bank Account" to mock his recent legal trouble.
The Game closed the rant by coming for Lahren's skin tone. "Here's some advice: stay out the tanning salon, you're starting to look like a sick tangerine," he said. 
The Game isn't alone in thinking Lahren overstepped. Nicki Minaj also called out the host for poking at immigrants while feasting on the culture that they create. Cardi B referenced her previous Lahren-ethering, too.