21 Savage on Layzie Bone's Diss Track: 'That Sh*t Was Wack as a Motherf*cker'
21 Savage weighs in on Layzie Bone's "Let Me Go Migo" diss song.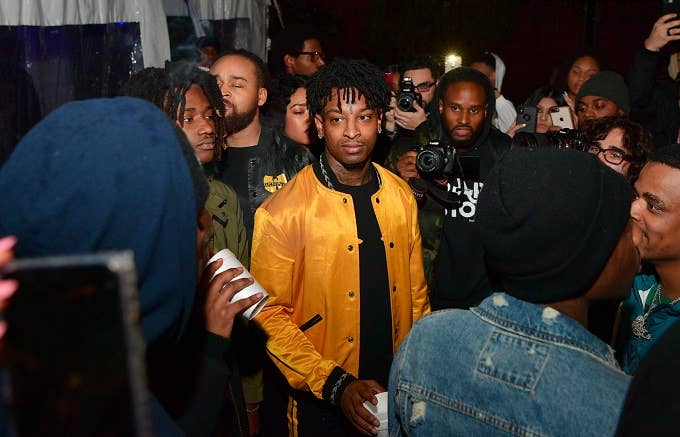 Getty
Image via Getty/Prince Williams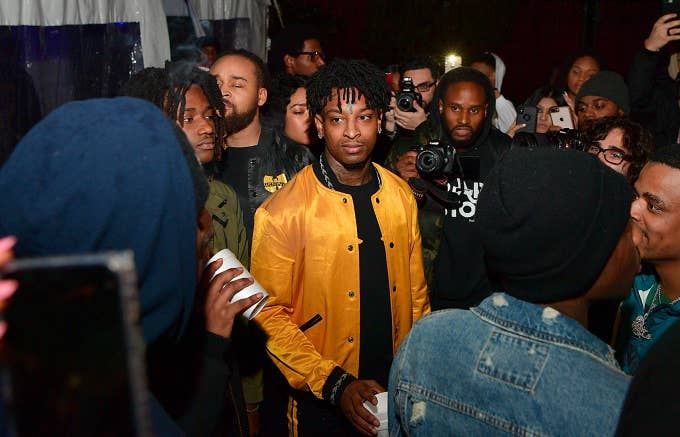 21 Savage wasn't feeling Layzie Bone's Migos diss track. Beyond the fact that the i am > i was rapper caught heat from the Bone Thugs-N-Hatmony member in "Let Me Go Migo," Savage just thought the song was "wack."
"I thought that shit was going to be hard, 'cause I love all that old shit," he said on Instagram Live. "But that shit was wack as a motherfucker. I'm talking 'bout...that was probably the weakest diss song I've ever heard in my life, no cap. Like, what the fuck, bro?"
He also added that Layzie doesn't have the right people around him if no one stopped him from releasing such a weak diss track. 
"Who the hell let that man put that shit out, man?" he asked. "That n***a homeboys ain't shit."
For the uninitiated, Layzie Bone and Offset have been arguing back and forth about who can claim the title of greatest rap group of all time. Savage got involved when he spoke out against old heads trying to provide advice for the new generation. In another Instagram Live video, he questioned taking the advice of "broke ass n***as." He also insulted Layzie's wife and said that he'd have no problem snatching her from the '90s hip-hop legend.
"Boy, your ass broke," he said. "You can't tell me nothing but how to be broke. Straight up."
That provocation was more than enough to earn Savage a single line in "Let Me Go Migo" and a place on the Grinch-themed cover art. It's unlikely that we'll hear a response on wax from Savage, as he doesn't seem to think anything about the track is worth the time.