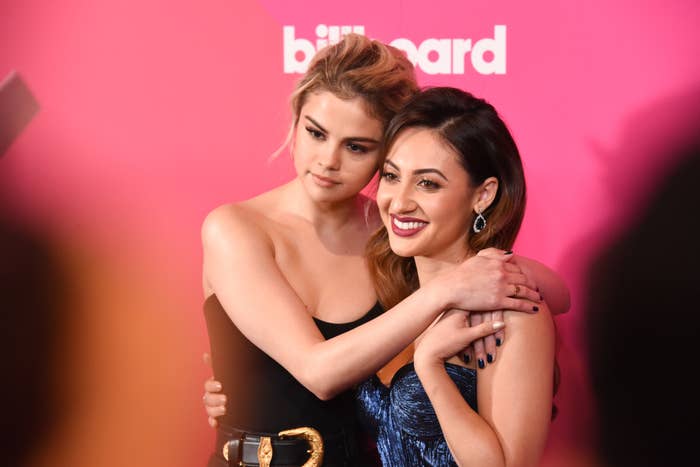 Six years after Francia Raisa made a life-saving kidney donation to Selena Gomez, fans are still questioning the gesture and details on their seemingly strained relationship. The 35 year-old actress is setting the record straight on a new episode of Josh Peck's Good Guys podcast.
"Never in my life did I picture this," Raisa shared. "I know she and I both went public with our situation years ago and honestly we had to. The press got a hold of the story and we wanted to tell it."
After Gomez's lupus diagnosis in 2015 left the singer with organ damage, Raisa discovered she was a match and made the decision to be her kidney donor. "No one forced me to do anything. It came from the genuine kindness in my heart."
Although Gomez said she was "in debt" to Raisa at the time, the singer made headlines last year when she named Taylor Swift as her "only" friend in Hollywood. Earlier this year, Raisa dodged questions from TMZ about the status of her relationship with Gomez, which led to abusive comments from fans.
"I can't read the comments cause I don't do well with that," Raisa confessed. "Sometimes I disappear because people are mean … I think someone said, 'Oh, you're just looking for attention cause your career's a flop.' I'm like 'Is it a flop?' … But guys, there's no beef."
Last month, Gomez wished Raisa a happy birthday on Instagram seemingly implying that there was no bad blood between the pair.
Watch Raisa's full episode of the Good Guys podcast below.