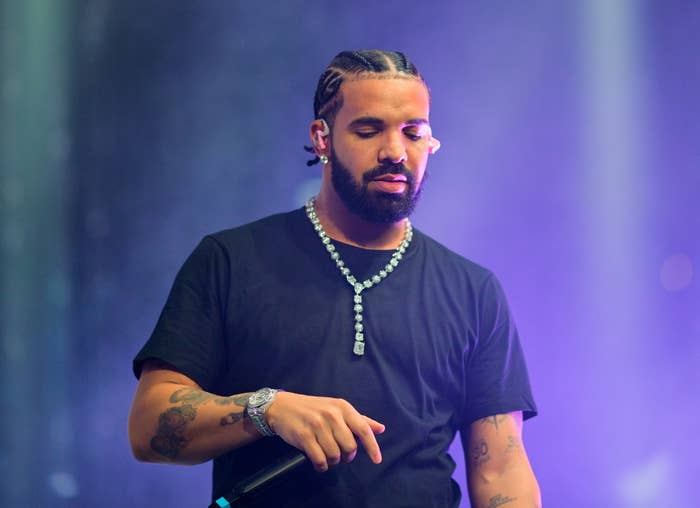 A line in Drake's new single has the streets talking.
"Slime You Out" featuring SZA is the rapper's first single off of his upcoming album For All the Dogs. While fans were excited to finally get a taste of the new music, a line in the opening verse "You got my mind in a terrible place / Whipped and chained you like American slaves" has been met with controversy.
The Toronto-bred rapper's bar inspired a number of memes, commentary, and other responses on social media:
Drake nor SZA have responded to any of the online commentary at publishing time.
"Slime You Out" marks the first time the former couple released a song together. "We're cool, we've always been cool. It's never been weird. It's never come completely out of the blue," SZA said in an interview last year.
Halle Berry recently expressed her displeasure at the "Slime You Out" cover art, which features a 2012 photo of her being slimed at the Nickelodeon Kids Choice Awards. On Instagram, Berry confirmed that Drake hadn't obtained her permission to use the image and said she was "dissapointed" in him.
Drake's forthcoming album For All the Dogs has been pushed back two weeks and will now be released on Oct. 6.