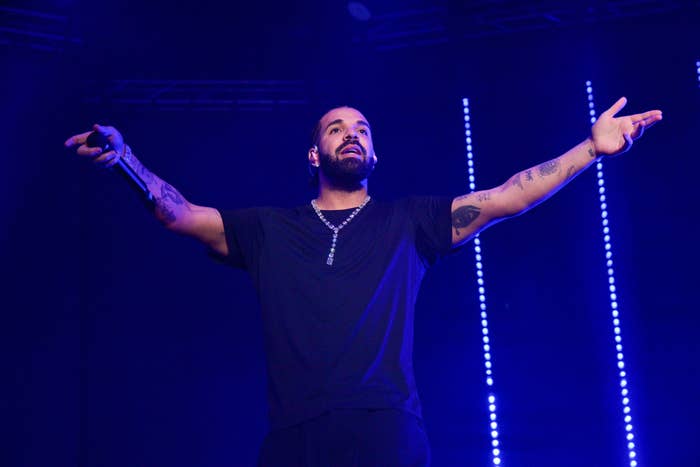 Drake had a very special and familiar-faced guest in the crowd when he took the stage in Houston.
For his second It's All a Blur Tour show in HTX, on Sept. 18, Drizzy appeared on the jumbotron with Qui Yasuka, a.k.a. Suki Baby, whose face graced the cover of the Her Loss album he released with 21 Savage last November.
"Wassup from us @champagnepapi," she wrote on an Instagram post that recapped her epic night.
Drake reposted it on his own Instagram Stories, writing, "His Loss if he fumble Big Qui."
The Houston native was given the VIP treatment and spent the night in some of the best seats at the Toyota Center. She documented the experience on her social media, singing along with the rapper from her seat.
"Aww I had my own li section doin a lil jig," she wrote on X, the platform formerly known as Twitter. "Everything was art gah damn."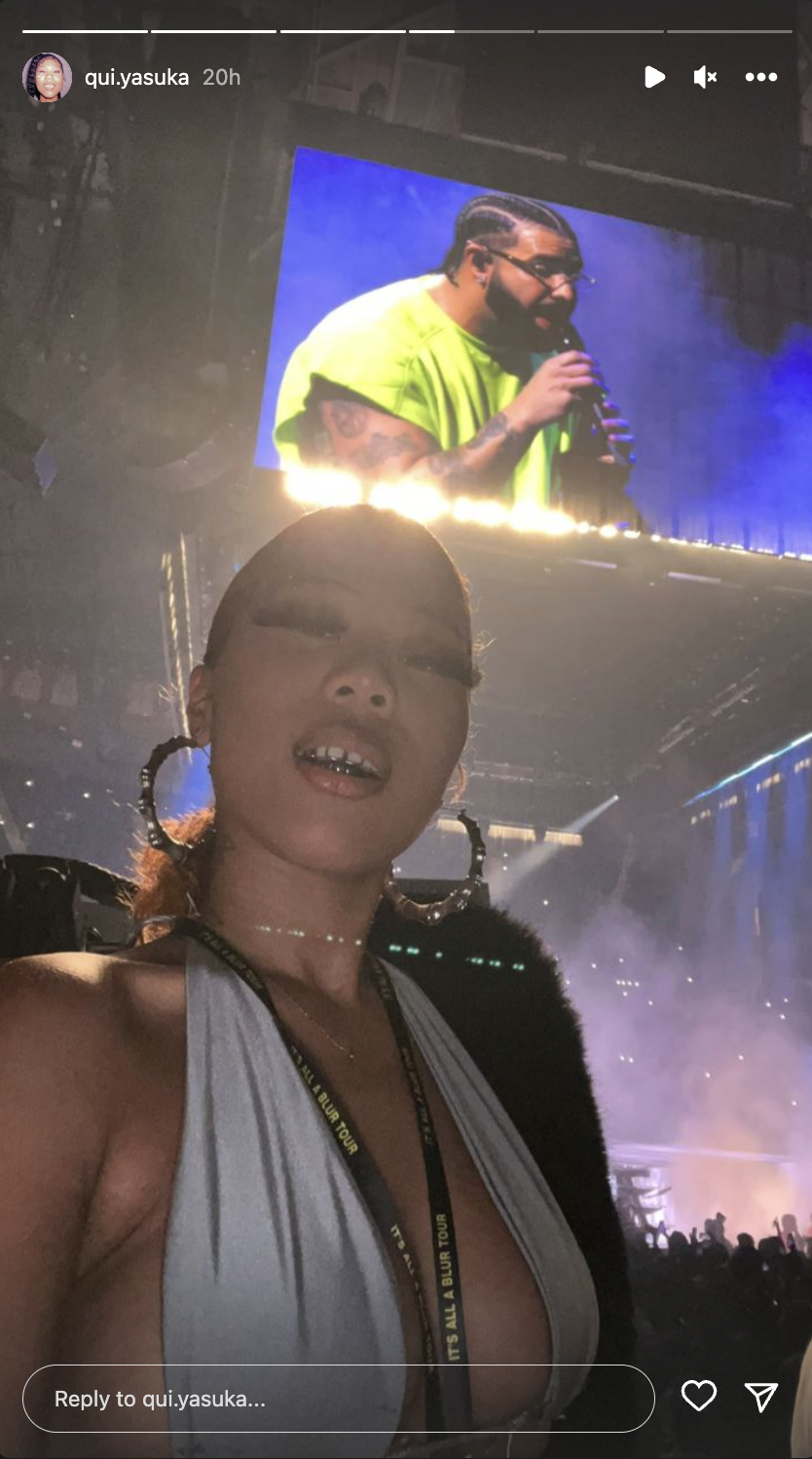 Yasuka, born Quiana Yasuka, was reported to be a nail stylist and adult dancer at the time of Her Loss' release. The iconic photograph of her face was shot by Paris Aden three years prior to Lil Yachty discovering it and choosing it for the cover. "I Chose This Cover Because This Photo Is So Raw… So Authentic.. Not Fabricated.. Suki Can And Will Only Be Suki," Lil Boat wrote at the time on Instagram. "MY BROTHRRR @aristatalovich BROUGHT IT TO LIFE….HER LOSS 🦉🗡️ FUCK WHO AINT WIT US."
The 6 God also announced Monday night that he plans to move to H-Town, as he considers it his second home after his native Toronto.
"And I finally, finally, after all these years, found me a place in Houston, Texas. So y'all will be seeing me around," the 36-year-old told the crowd.
Before he makes the big move, Drake will release his new album For All the Dogs on Oct. 6.