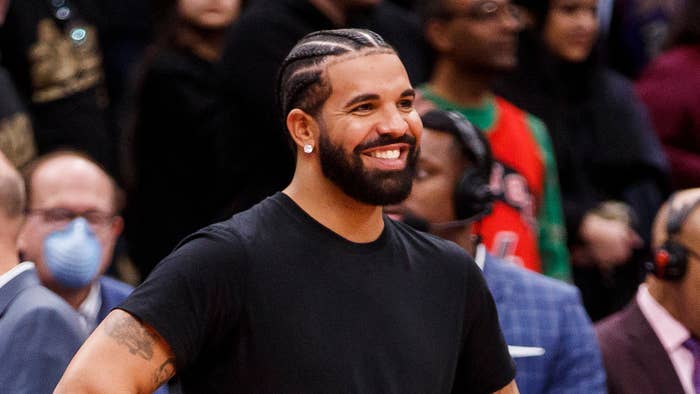 Drake has announced he's moving to Houston, Texas, after finally finding a suitable home for him to live in.
During the second night of his It's All a Blur Tour stop in H-Town, Drizzy revealed that he'd be living in the city he considers his second home, and fans in attendance could barely keep their excitement.
According to the 36-year-old, he had been searching for a home in Houston for quite some time, and he finally landed on the right spot.
"I'm excited I get to share this on night two," Drake said as he walked around the stage. "I had to make it official first, but I been looking, for a long time, trying to figure out, you know, the right place for me to live where I belong outside of Toronto."
As the crowd roared in excitement, Drake added, "And I finally, finally, after all these years, found me a place in Houston, Texas. So y'all will be seeing me around."
Drake also treated the audience to a rendition of the classic So Far Gone record "Houstatlantavegas" which is dedicated to the city of Houston.
Throughout his music career, Drake has always shown love to the Bayou City. He has several songs dedicated to the city, including "November 18th," "N 2 Deep," "TSU," and more, while also hosting a Houston Appreciation Weekend back in 2014.
Drake isn't the only rapper to make Houston, Texas their new home. 50 Cent led the way in 2021 when he revealed he moved to the city on Instagram with a picture of him posing in front of the iconic Astrodome.
Rick Ross joined the real estate bonanza this year when he gave fans a tour of his $3.5 million mansion in Houston, which included his backyard, cars, the home's interior, and more on Instagram.