Khalid is back with his latest single "Know Your Worth," a self-empowerment jam produced by British electronic music duo Disclosure.
Following the slow-burning "Eleven," which the 21-year-old singer-songwriter released earlier this year, the new track is a decidedly more upbeat, dancefloor-ready affair. 
"You don't know your worth/ All the things I know that you deserve," the El Paso native tenderly croons over a house-tinged beat. 
"Know Your Worth" was teased by Levi's last week in the campaign video for their XX Chino, which Khalid was tapped to be the face of. "I love when people tell me I can't do something, because that just makes me want to do it even more," the Grammy nominee says in the ad spot, which shows him rocking an assortment of the denim brand's first-ever chinos.
Khalid also debuted the track live last Wednesday at a star-studded party in Miami's Wynwood district. The event, which Complex Canada attended, was held at the Levi's Haus Miami pop-up to launch the XX Chino, and featured a performance by the "Talk" singer, along with DJ sets by Gianni Lee, Kitty Cash, and SIMIHAZE. Smiling ear-to-ear and flanked by chino-clad dancers (for what it's worth, the pants looked very stretchy), Khalid sang the new single for an A-list crowd including Top Gun: Maverick's Miles Teller and Glen Powell, NFL players both current (Kenyan Drake, Geno Atkins) and former (Terrell Owens, Marshall Faulk), and Jimmy Garoppolo's brothers (sans Jimmy).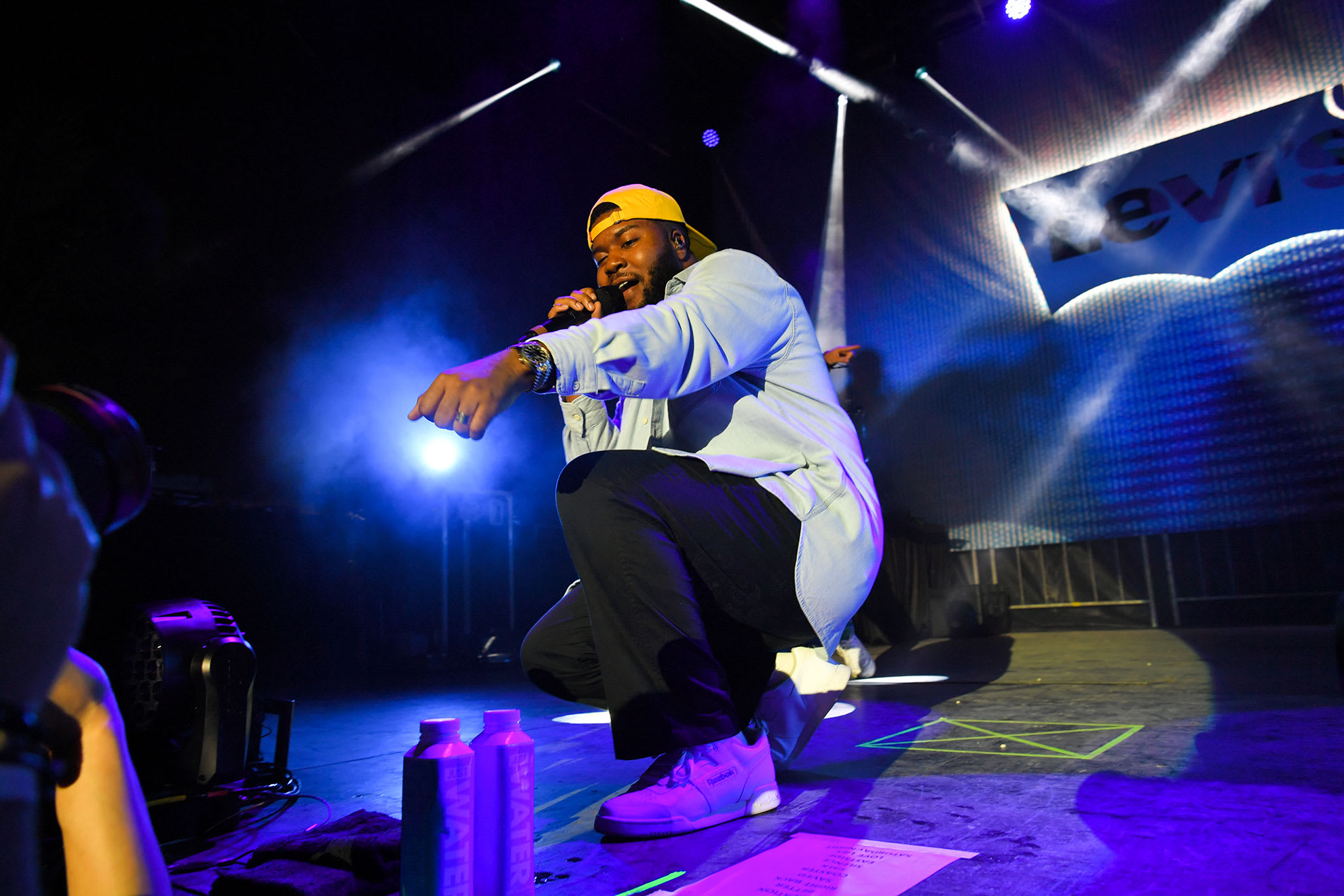 About "Know Your Worth," Khalid recently told Apple Music: "When I started writing this song, it was like I was singing to myself in the mirror. I feel like the message in this song is something that I needed to hear at the time I was writing it and I hope that it resonates with a lot of people who need to hear that kind of message."
Khalid last teamed up with Disclosure for "Talk," his Grammy-nominated single off of last year's Free Spirit, which debuted at No. 1 back in April.
In November, he released the infectious joint "Up All Night." Before that, he dropped "Triggered," a Major Lazer-assisted tune for the Death Stranding soundtrack.
Speaking with Zane Lowe in January, Khalid teased the possibility of delivering an EP this year. "I'm feeling like I want to put out more music. I just want to just keep writing and writing and just throwing out," he said. "Maybe I'll create like an EP. That's really just the vibe that I'm going on, it's just making like an EP. Something that I really dive deep in and create just this mini sound and just give it out to people, because I really want to take my time with my next album and just make sure it's perfect."