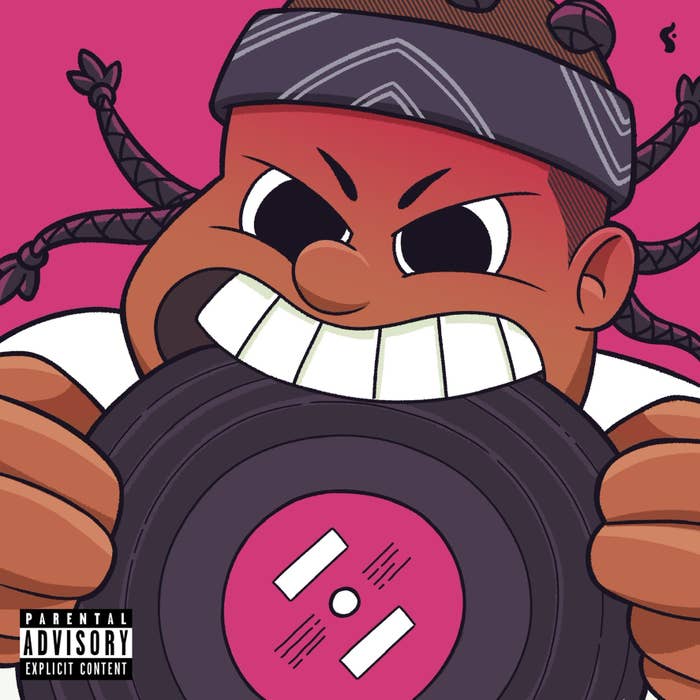 DijahSB's year started out pretty great, with a co-sign from none other than Kid Cudi, who retweeted a performance by the Toronto MC, calling it "tasty." Since then, things have been smooth sailing for Dijah career-wise—they quit their retail job, dropped a critically acclaimed album, Head Above the Waters, and signed a distribution deal with AWAL. Today, the rapper returns with a new EP, Tasty Raps, Vol.1, inspired by the tweet that kicked off their good-juju streak.
"The EP was born out of a tweet from literally one of the most influential artists in my life, Kid Cudi, who once tweeted me saying my raps are 'tasty,'" Dijah tells us. "Although not as cohesive as my last album, I find that I was just having fun with this idea and wanted to create something short and precise in order to launch it."
Though just six tracks, Tasty Raps, Vol.1 is a satisfying snack. It's packed with delectable, groovy beats, and nourishing, charismatic bars. As per usual, Dijah glides effortlessly all over the production, spitting gloriously self-affirming lines like: "I used to be a cog in machine/Now I'm just a broad with a dream with masculine energy all in between."
Dijah tackles the first three tracks dolo, while the remaining few include features from Mick Jenkins, Harrison, and RAY HMND.
Feast on Tasty Raps, Vol.1 below.