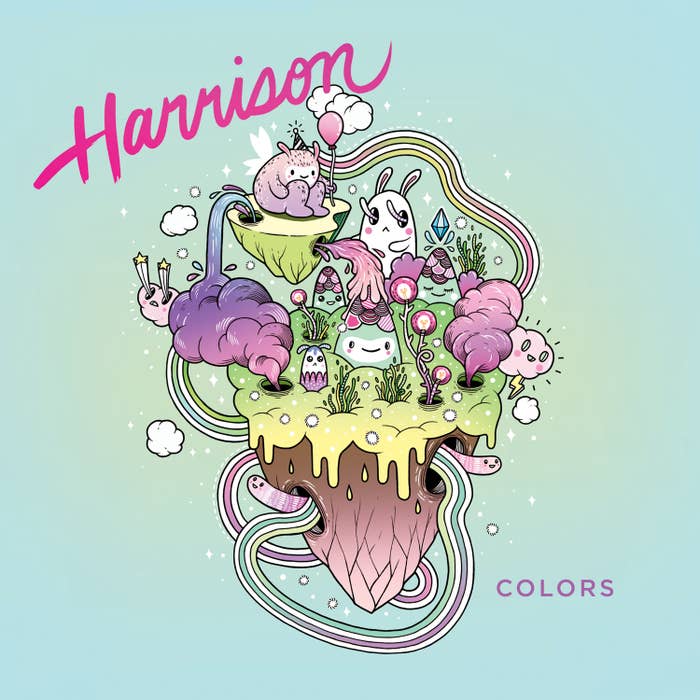 You know when you close your eyes, sometimes you'll witness a colourful light show, like a drowsy aurora borealis happening on the inside of your eyelids? Maybe it's just us, but we think it's easy to imagine the music of Harrison being a perfect sonic companion to this biological anomaly.
Recent Last Gang-signee Harrison is readying the release of his debut EP Colors on April 7th, and to get your minds right, he's dropped a preview in the form of the major new single "You're Light."
The 19-year-old Toronto-based beatmaker has already built a strong following in the city, through opening slots for Cashmere Cat, Ryan Hemsworth, and Purity Ring, but the release of Colors positions him as a headliner in waiting. "You're Light" features buttery basslines, icy synth-work, and a dizzying vocal from frequent collaborator Madee, another Toronto artist who is featured twice more on Colors.
The EP will be a joint-release between Last Gang and Jet Jam, the latter being a label imprint curated by Manchester producer/DJ heavyweight Starslinger. A full length will follow later this year, but until then, you can pre-order Colors in both vinyl and MP3 formats here. Stream "You're Light" below, and try to forgive Harrison for using the American spelling of colours for his EP title.