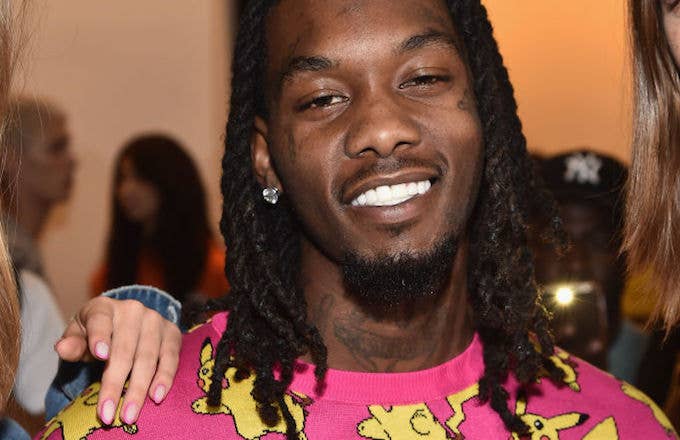 Offset's adorable son Kody takes after his father in more ways than one. In a heartmelting video posted to his Instagram, the Migos rapper recorded his 3-year-old rapping into the mirror while sporting a bunch of his jewelry. The performance ends with Kody looking up after realizing he really needs some socks.
For the most part, Kody seems to be rapping gibberish, but he does so masterfully and confidently while making hand motions like trigger fingers and pumping his arms just like his father. It's likely the toddler has watched his father perform countless times, and seems to be ready to join the family business.
Though most coverage of Offset's offspring focuses on Kulture, his baby with wife and rapper Cardi B, the Migo is clearly a loving father to all his kids. Back in March, Offset celebrated Kody's birthday with a huge party. In a video posted by Uncle Murda Beatz, the rap dad grabs a mic and freestyles a rendition of "Happy Birthday" to his boy.
Kody, meanwhile, stands nearly frozen as he watches his father serenade saying, "happy birthday" and "it's the 3 way." Offset even raps toward the end, "Too sleepy/He not gonna move." At the end of the performance Offset drops the mic and opens his arms for Kody to run up to him. Watch that precious moment below.