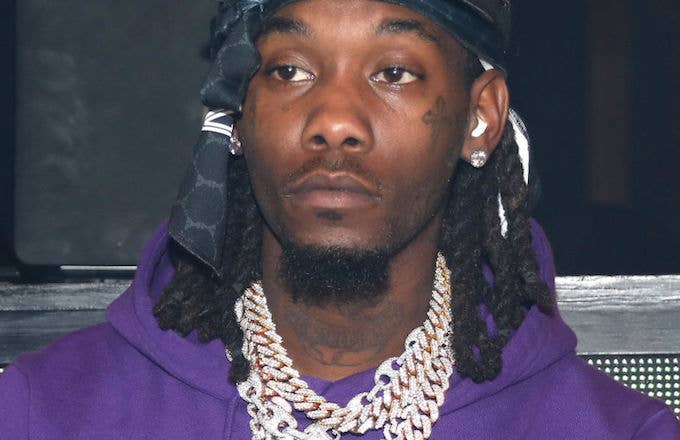 If you're wondering what "new or lean" is, according to alleged screenshots of texts between Offset and a woman who goes by Summer Bunni, Offset asks the women to meet up in "new or lean" a.k.a. New Orleans. It seems like Cuban is denying the hookup with Offset, but she specifically says New Orleans, which leaves the door open to possible other locations. If the rumors are true, they could reasonably have met anywhere. And even if they didn't meet up, it's still a problem that Offset tried to make it happen. 
Along with the screenshot leaked by a source who had a falling out with Cuban, there is a photo circulating of Cuban Doll Facetiming with Offset. If they're real, the texts happened on June 28, shortly before Cardi and Offset's daughter Kulture was born in July.
This rumor is definitely still a rumor, but TMZ and others believe this is the straw that broke Cardi's back. After a year of various cheating rumors and a threat, this might be what caused the couple's split.
Summer Bunni later posted an apology on Instagram and an emotional video about the affair, where she claimed she didn't know "how serious his marriage was."
Offset denied the cheating rumors with Cuban Doll in a since-deleted post. "I never tried to convo with you h*es. Cap Cap Cap. Leave me and my fam out the cap. Bust ass h*es with no bag. Good on the thots," he reportedly wrote.