B2K Announces 2019 Reunion Tour f/ Mario, Lloyd, Chingy, and More
Tickets go on sale the first week of January 2019.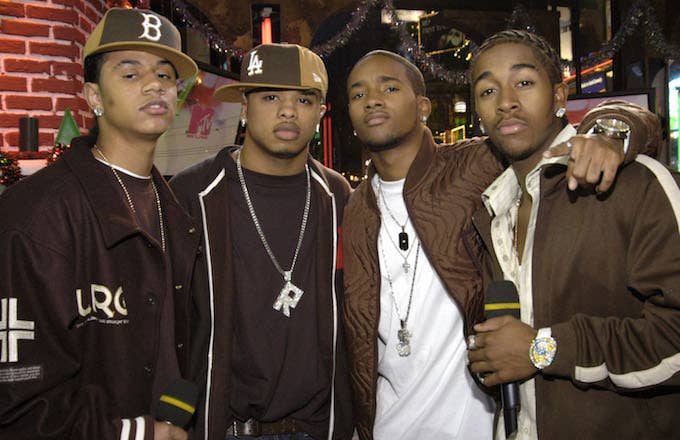 Getty
Image via Getty/Kevin Mazur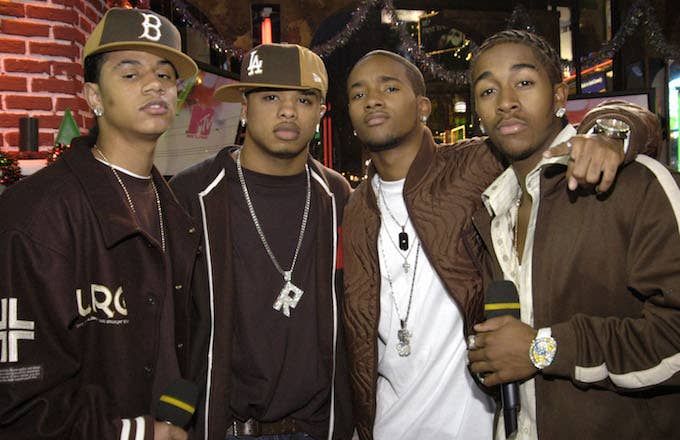 Good news for fans of early 2000s R&B. According to Billboard, the iconic boy group B2K is reuniting in March 2019 for the Millennium Tour. This will be the band's first time performing together in over a decade. 
Omarion, the group's biggest breakout soloist, announced the news on his Instagram. He'll be once again joining forces with Raz B, Boog (formerly J-Boog), and Fizz (formerly Lil' Fizz) to perform their biggest hits like "Bump Bump Bump," "Gots Ta Be." and "Badaboom." 
B2K will be joined by other R&B and hip-hop legends, including Mario, Ying Yang Twins, Lloyd, Pretty Ricky, and Chingy. As you can probably tell, this show is going to be jam-packed with nostalgia. 
"We are excited to be a part of what will undeniably be a nostalgic and electrifying performance that will awaken cherished memories and create new, indelible ones for the next generation," Michelle Le Fleur, COO at Omarion Worldwide told Billboard.
Back in their heydey, B2K released four projects from 2002-2003, including their self-titled debut. Their cult favorite film You Got Served came out right as the group decided to disband in 2004. 
The official tour schedule comes out at 9 a.m. EST on Dec. 31. Tickets on sale on Jan. 4, 2019, so you better cop some for that B2K stan in your life, or you might end up like this: